5 Ways To Use Dog Food Toppers
Receive 25% off your first order!
2. A Mixer
Dog food toppers are great as a mixer with either wet dog food or dry dog food. Take a few tablespoons of one of our meals and thoroughly mix it into your dog's serving of food to entice your picky dog to eat.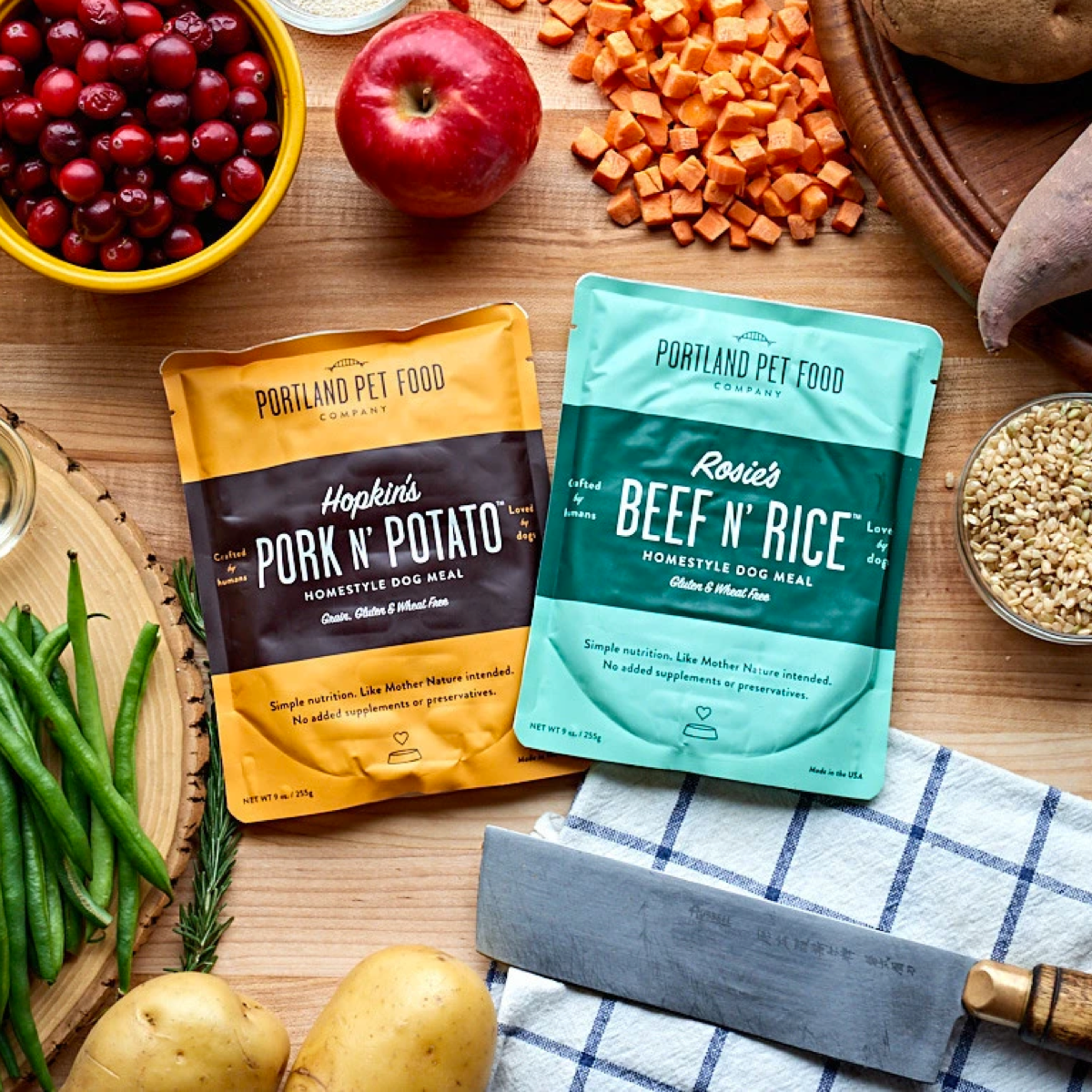 3. A Topper
Dog food toppers can be used as a topping or placed on the top of wet dog food or dry dog food. No need to mix the topper in. By putting it on top of the food, you can add a little whole-food nutrition directly to your dog's diet. Topping your dog's food can also be a great appetite stimulant, hydration booster, digestive aid, and nutrition-rich supplement to their regular feeding routine.
4. A High-Value Treat
Whether you're working on the next great trick or looking for an easier way to get your dog to take its medication, PPFC's toppers are loved by dogs and can be used as a high-value treat. You can use a spoonful to celebrate a great achievement or to mask a pill.
5. A Wellness Plan For Senior Dogs
PPFC dog food toppers can be extremely beneficial for senior dogs. As dogs age, their stomachs can become more sensitive and they're less able to tolerate some ingredients (particularly additives, preservatives, synthetics, and byproducts.) Because our dog food toppings are so "clean," senior dogs love them.
Try them out today:
Use left/right arrows to navigate the slideshow or swipe left/right if using a mobile device