5 Essential Tips for Traveling with a Pet
It's that time of year again! Traveling during the holidays is famously stressful and bringing a pet on the road comes with its own set of challenges. With enough preparation and familiarity with your pet's needs, however, the trip should be smooth sailing/flying/driving. Explore the top five unbeatable tips that will make any hurdle with your furry travel companion manageable. From checking in with the vet to making sure your pet is in the right head space to travel, these steps will make sure you're both in great shape.
1. Plan a Pre-trip Vet Check-up
2. Buy a Safe, Comfortable Pet Carrier
3. Ease Your Pet into Traveling
4. Pack a Travel Kit
5. Check In with Your Pet While Traveling
Keep reading to learn more about how to put these tips into action and have a stress-free holiday trip with your pet.
1. Plan a Pre-trip Vet Check-up
Visiting the vet to ensure your pet is healthy and stable enough to travel will prevent a lot of potential headaches. It's especially important to bring them up to date on vaccinations and any prescription medications. A health certificate signed by a vet may also be necessary to bring with you, depending on where you're traveling. If you're traveling internationally, check the specific documentation requirements for pet passports. If your pet has issues with travel anxiety or if you have any other concerns, be sure to ask the vet for advice. You may also wish to ask for a referral to a local vet in the destination area in case of emergency.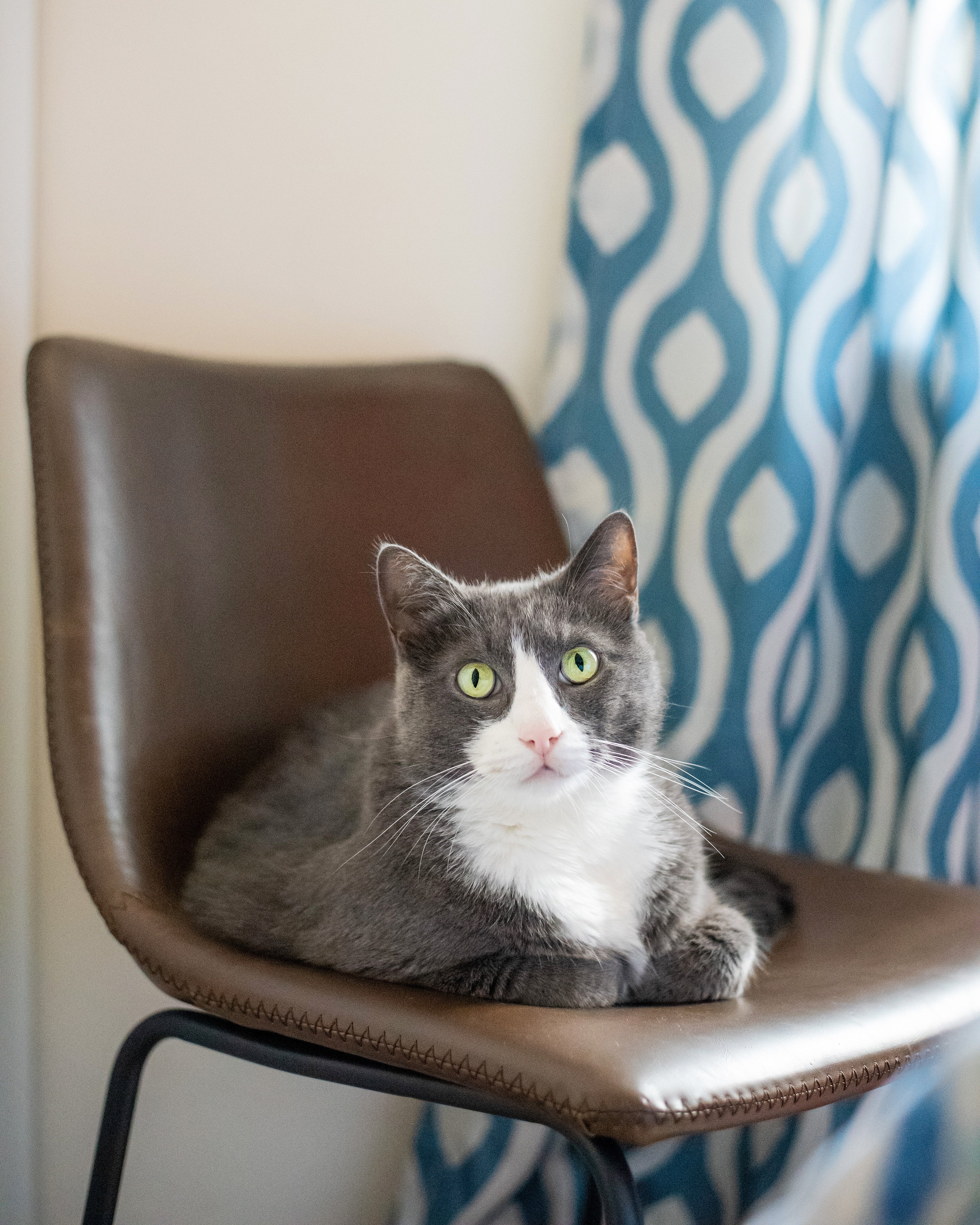 2. Buy a Safe, Comfortable Pet Carrier
It's best to buy a pet carrier suited to your pet's size far in advance of your travel date so that they can get familiar with going in and out of it. If you are flying, be sure that the carrier is airline-approved. If you are driving, buckling up the carrier with your pet inside is the safest option. They should have enough room to stand up, turn around and lie down. The carrier should also have adequate ventilation and a waterproof bottom, though lining it with pads in case of a bathroom mishap would be wise.
3. Ease Your Pet Into Traveling
Allowing plenty of time for your pet to become familiar with its carrier is a great start, but getting your pet accustomed to motion is another smart strategy to make sure they're not surprised on the day of travel. Since many dogs and cats are fearful of car rides, it's best to bring them on short trips at first and then gradually lengthen the time they spend in the car or on public transportation (never leave them unattended). Rewarding calm behavior with treats and affection will be excellent training.
4. Pack a Travel Kit
Your own belongings may be your first priority, but you should also have a bag full of your pet's travel essentials for easy access during the trip. As you check off your packing list, make sure that your pet has a collar with up-to-date contact information, a trusty leash, favorite toys, travel bowls, blankets, puppy pads/disposable litter box, waste bags, medications, pet first aid kit, and proof of vaccination. Plenty of water, treats, and travel-safe food are, of course, non-negotiable. Portland Pet Food Company has many options for nutritious, portable food for both dogs and cats. Full of premium, fresh ingredients, these come in convenient pouches that are perfect for on-the-go meals.
Use left/right arrows to navigate the slideshow or swipe left/right if using a mobile device