Can Dogs Eat Bacon?
The smell and sound of bacon crackling on the skillet in the morning can make both humans and dogs drool. But is it okay to give your furry friend a slice? Is bacon good for dogs? We love spoiling our pups, but only if it's safe, so we set out to learn.
Despite how adorable your dog might look while begging for a piece of bacon, you might want to hold off on giving them a slice from the table. Instead, consider giving them a treat specially designed with just enough bacon to hit the spot. Plus, giving your dog a treat ensures more bacon for you!
We have Cat Toppers Too!
What's The Deal With Pork?
Lean pork is filled with a variety of nutrients, such as magnesium, iron, and zinc. Pork can help build and repair tissues throughout the body and provides more than half of the RDA for the nutrients that your dog needs.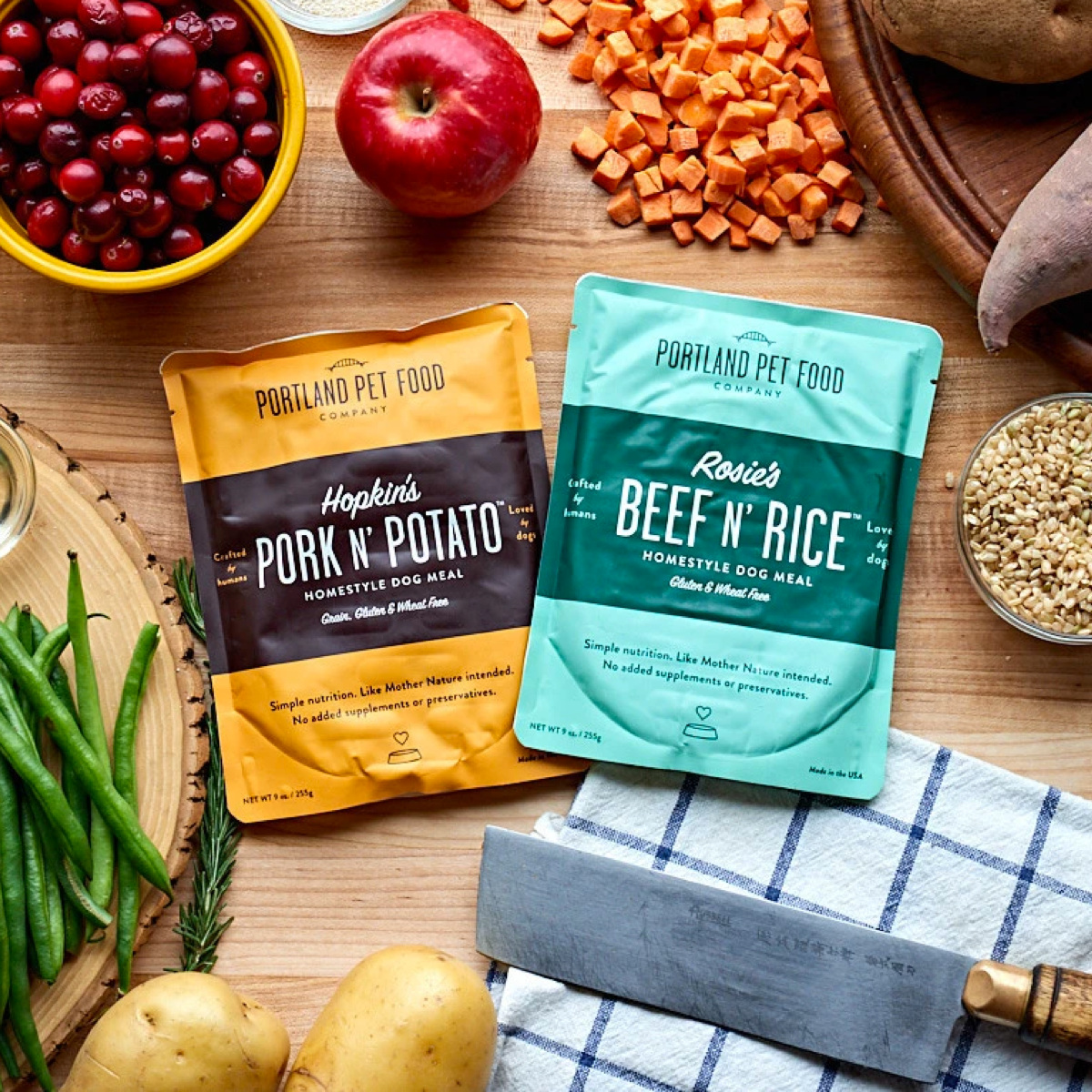 Pork Vs Bacon
While pork refers to the pig as a whole, bacon specifically comes from pig's sides, belly, and back – one of the many reasons that bacon tastes so good. Once cut, it goes through a curing process in which it is soaked in saltwater, then smoked. Bacon is naturally high in fat and in dogs, excessive consumption can lead to an upset stomach, vomiting, diarrhea, and pancreatitis. However, in moderation, bacon is fine for both humans and dogs.
Benefits of Pork
Pork contains a handful of beneficial vitamins for your dog that help your dog digest carbohydrate protein, prevents fatigue and impaired neurological functions, and aids cell growth and protects against skin lesions, excess shedding, and an oily coat. Pork can also aid in stimulating circulation, processing amino acids, and aiding in HCL production.
How To Enjoy Bacon With Your Dog
We believe that dogs should enjoy the same foods that we do – and we love bacon – so we set out to create a healthy option. After doing research to determine the perfect balance of bacon, we came out with two treats: Grain & Gluten-Free Bacon Biscuits, made with garbanzo bean flour, which is easily digestible and contains a variety of vitamins; and Bacon Brew Biscuits, made with organic rye flour that contains more protein, phosphorus, iron, potassium and B vitamins than whole wheat. 100% sourced and made in the United States, exclusively with human-grade ingredients, these treats are healthy enough for humans to enjoy as well! We purchase our bacon directly from Carlton Farms, based in the Pacific Northwest. Carlton Farms sources its meat exclusively from family-owned farms that raise pork and beef humanely and naturally. Once going through the aging and curing process, Carlton Farms processes everything by hand, ensuring none of the proteins contain any artificial flavors or chemicals. So, the next time you sit down to enjoy brunch, bring your dog in on the fun by giving them one of our bacon biscuits! You'll be their favorite human all day, we promise.
Featured Products:
Use left/right arrows to navigate the slideshow or swipe left/right if using a mobile device