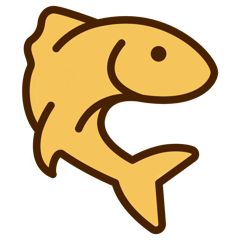 Portland Pet Food upcycled over 30,000lbs of wild-caught salmon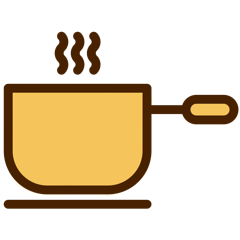 Our fresh products are gently-cooked, not processed, to maximize taste and nutrition.
We source our ingredients from local farms we have vetted and trust.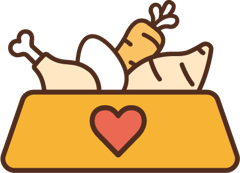 Fresh toppers made with delicious, human-grade ingredients makes mealtime a breeze!
Our Sustainability Practices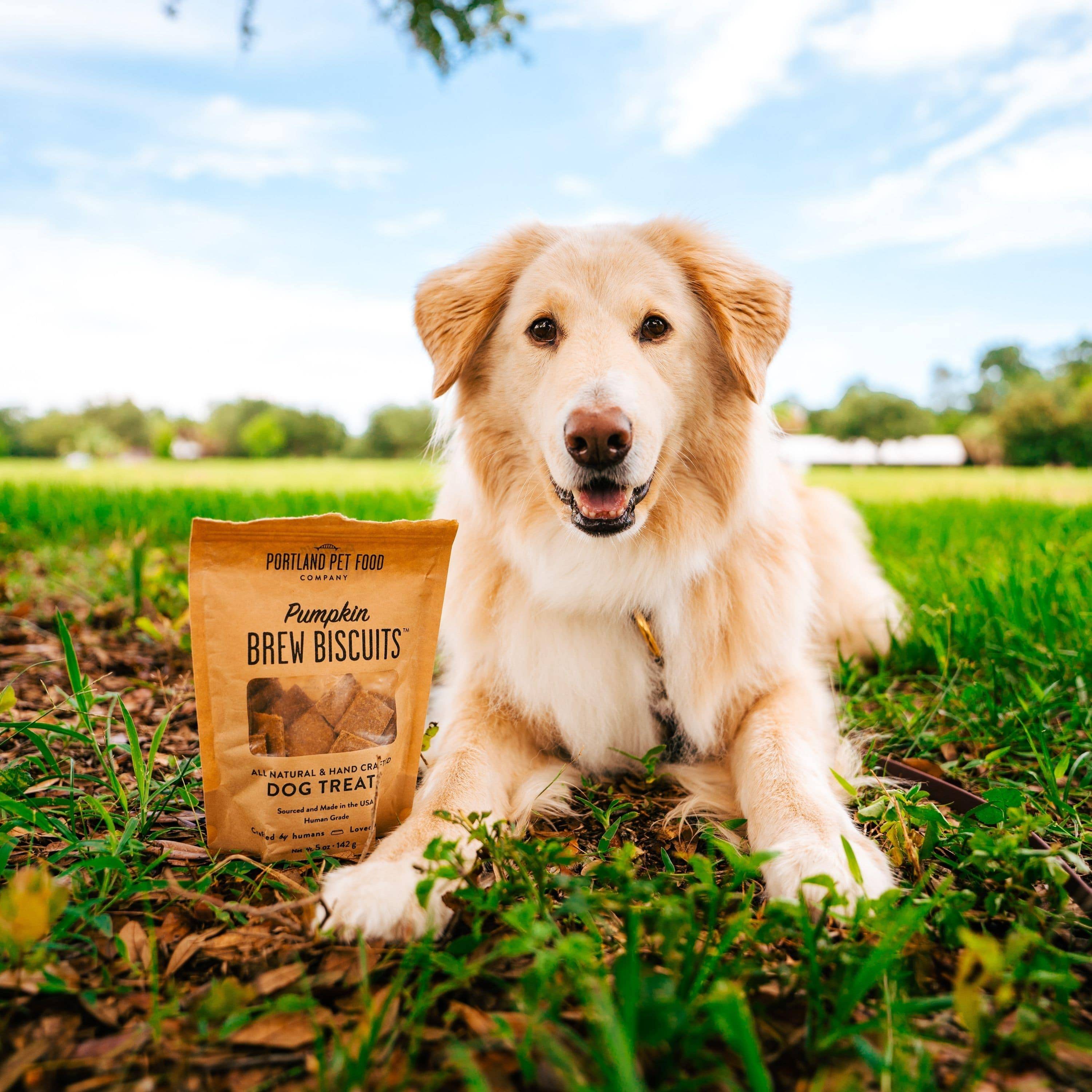 Upcycling Ingredients: over 50,000 pounds of ingredients upcycled through spent grain in our Brew Biscuits, salmon, bacon, eggshells, and more!
Reduced Emissions: our packaging process uses 1/10 the CO2 and 75% less energy than that of a canned product!
Efficient Supply-Chain: we source locally to minimize transportation, and our meals lay flat allowing us to maximize the number of products shipped on a regular transport.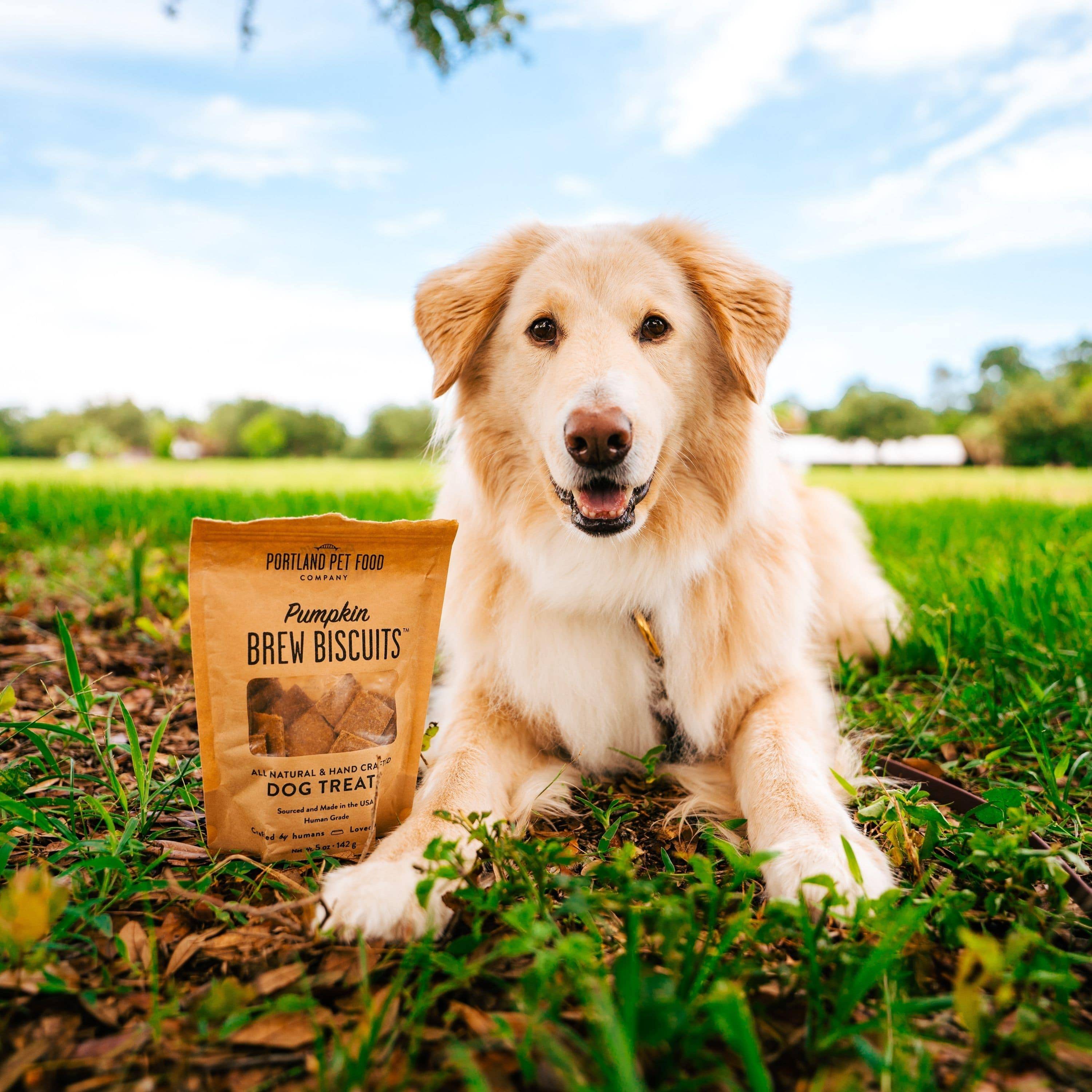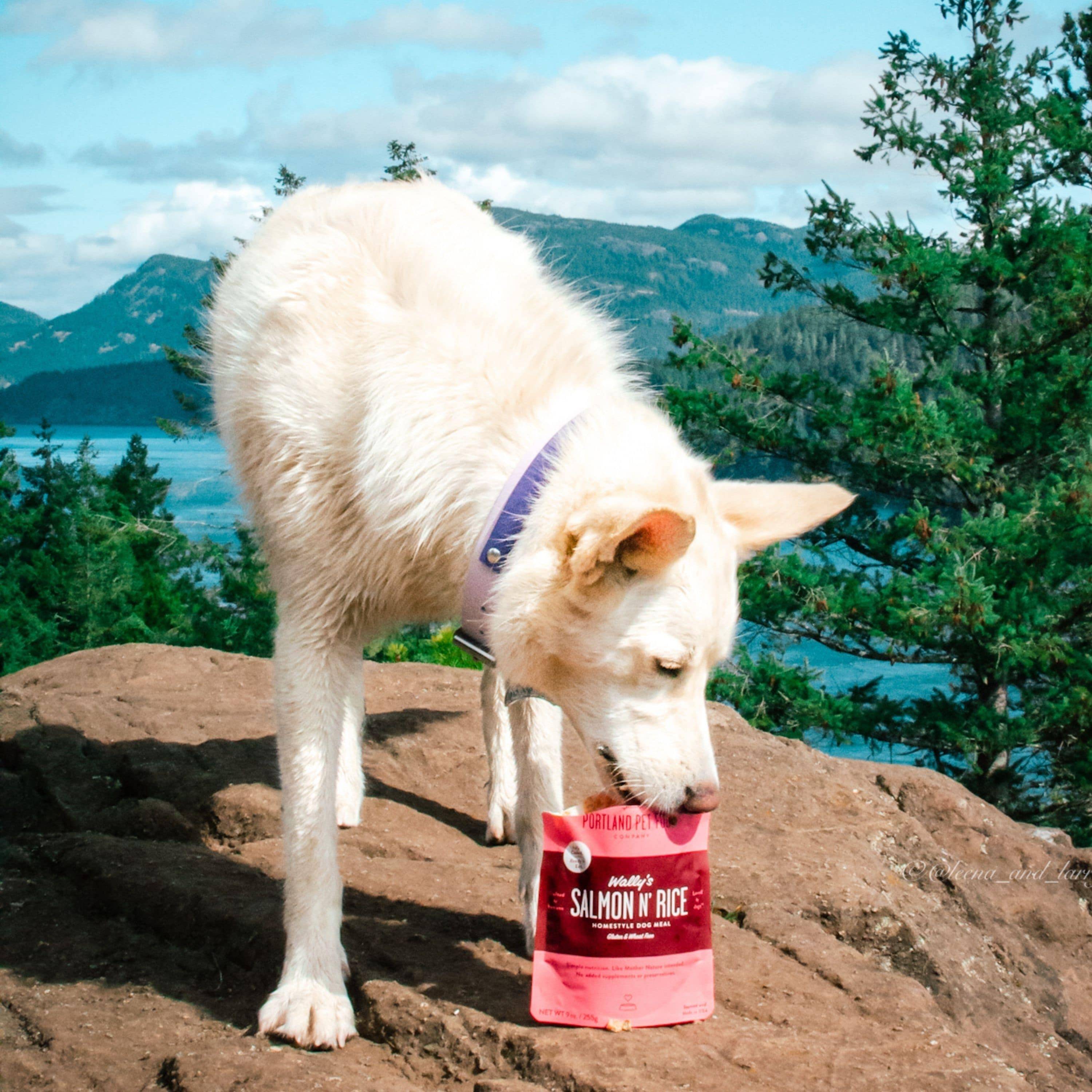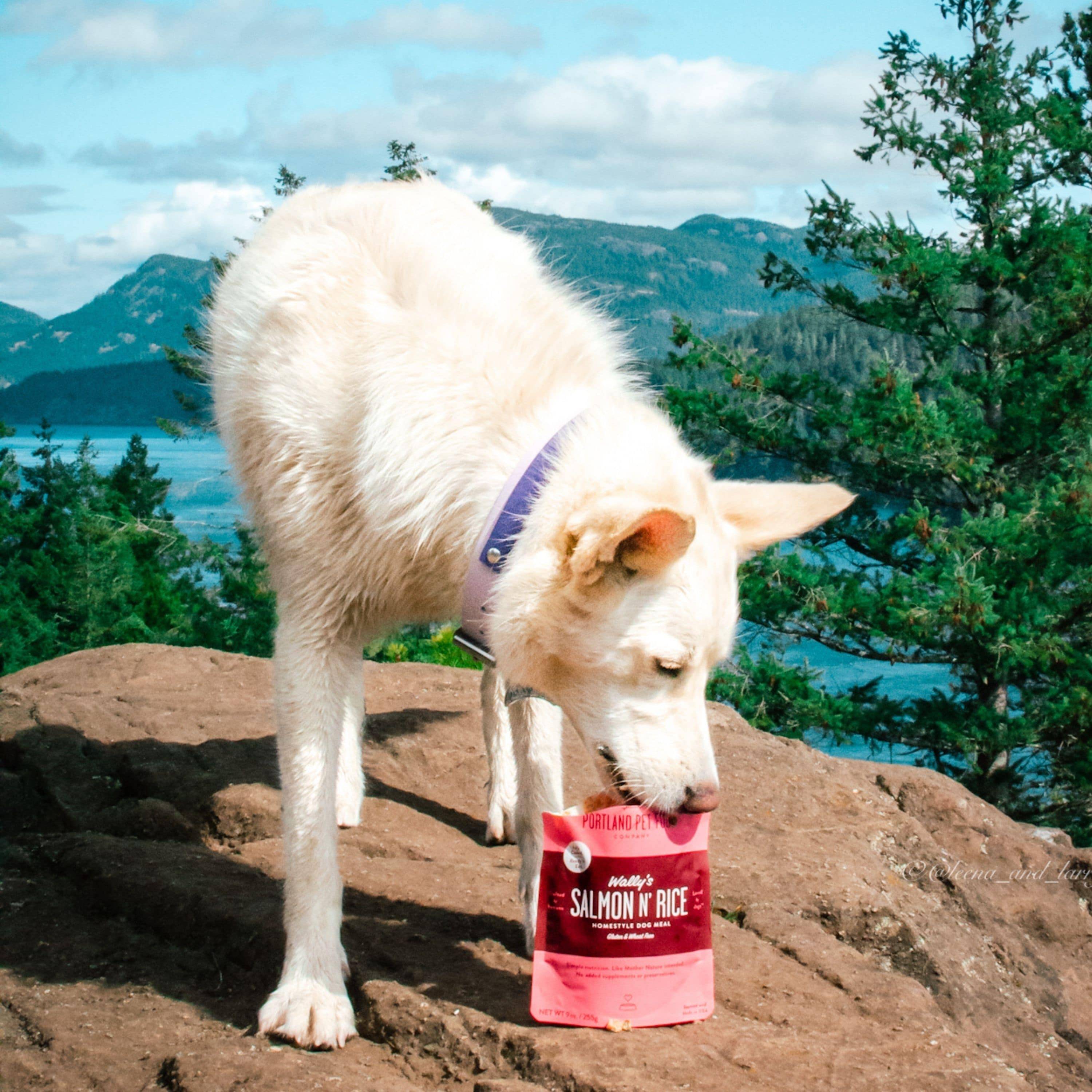 Human-Grade Ingredients: with ingredients like Pacific Northwest, Wild-Caught Salmon, your dog will notice the difference!
Use a Little or a Lot: unlike competitors, we don't lock you into a monthly subscription. Use it as a topper for a special treat, mix it in for pickier pooches, or serve as a rotational meal!
Gently-Cooked: our food is cooked - not processed - maximizing taste and nutritional value!
Experience The Benefits of Fresh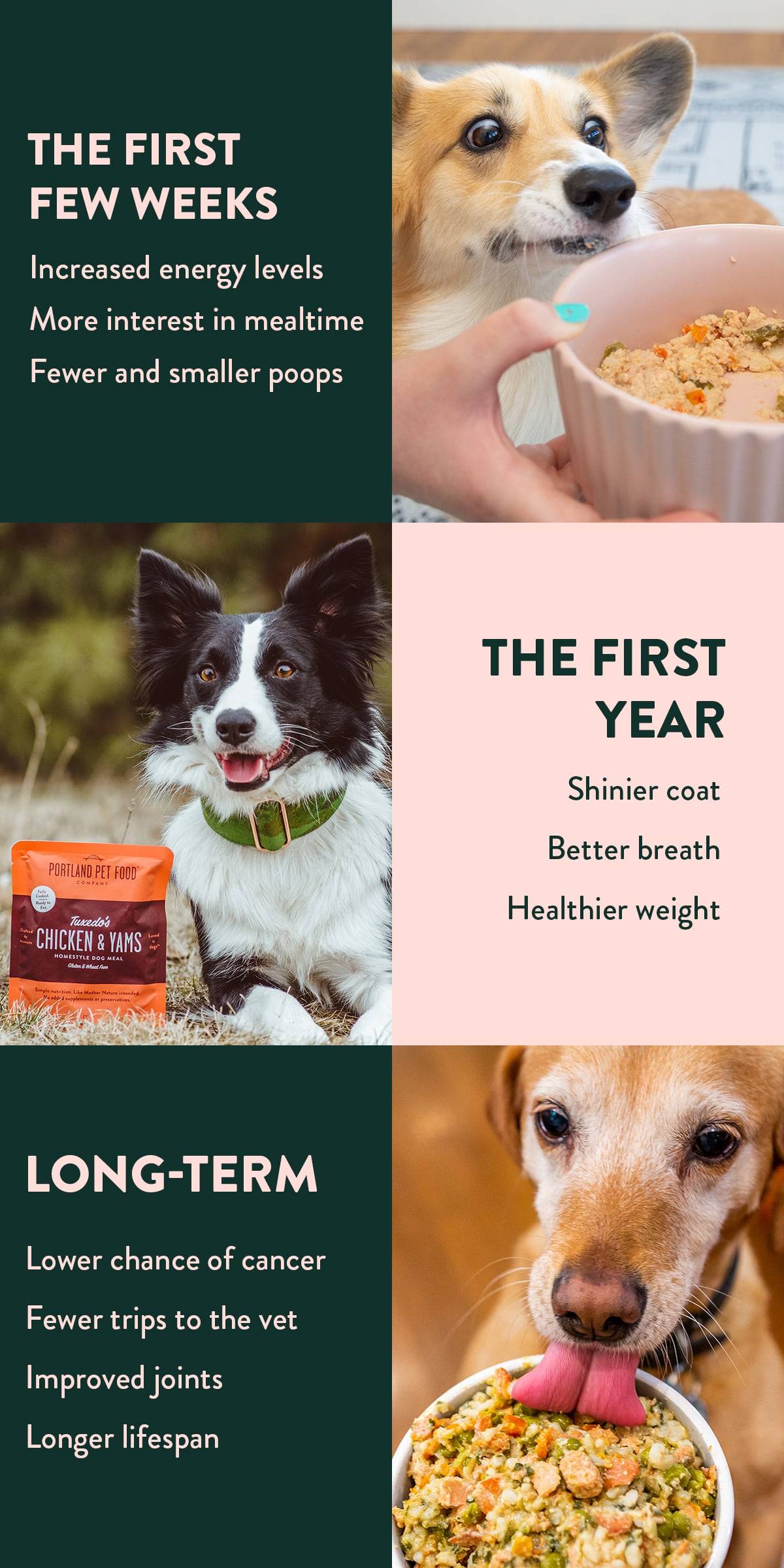 Because It Was Created For One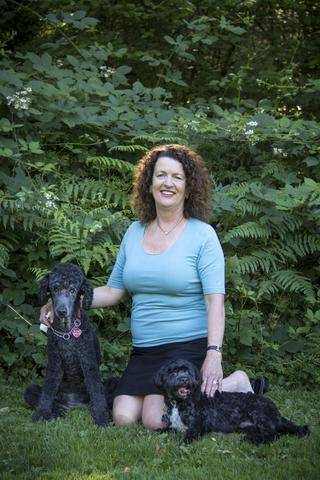 Katie's 14-year old standard poodle, Rosie, became sick and lost her appetite. Her health declined rapidly, and Katie tried different feeding options, but Rosie just refused to eat and vets believed it was her time. Katie persevered and set out to create a better alternative to the processed dog food Rosie was eating. She went to work in her own kitchen cooking all-natural, wet dog food, and Rosie's appetite was reinvigorated! Rosie lived to nearly 17, and just like that, Portland Pet Food Company was started.
We donate 5% of net profits to non-profits that support animals
When you subscribe you are also donating with every order!