Feed your dog like you feed yourself.
Gently cooked with simple ingredients, creating a taste that dogs love -- even the picky ones.
Bullet Point 1
Bullet Point 2
Bullet Point 3

Human Grade Food You Would Eat

100% USA Sourced Ingredients

Earth-friendly & BPA Free

Try a variety pack of 1 of each of all 5 flavors.
This can be a brief not of the sample pack and what kind of discount they
can get when trying the samples as well as subscribing to automatic orders.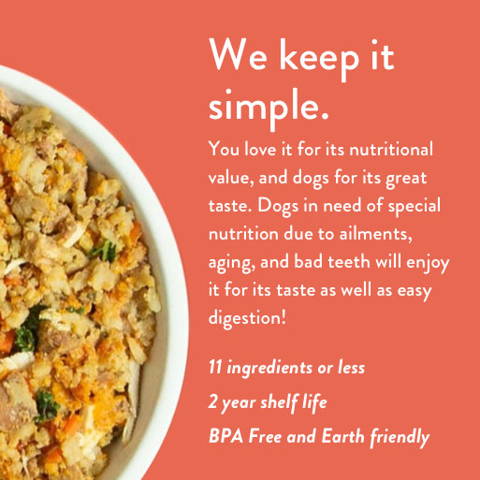 Crafted
by

humans

Loved

by

dogs