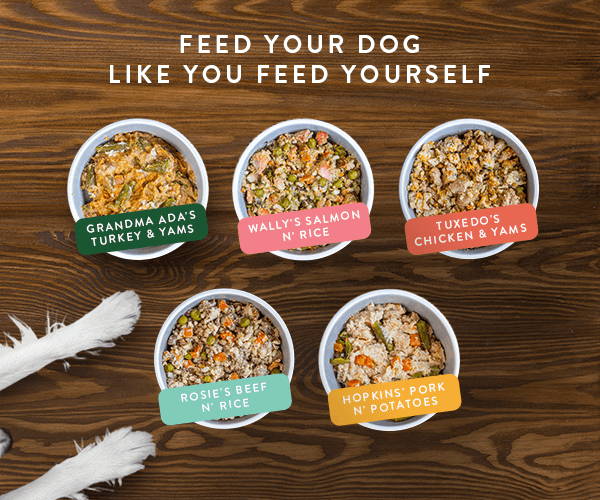 Dog Food Toppers Made With Real Food
Give your dog's bowl a boost with healthy, human-grade ingredients that even picky dogs love! You'll love our toppers because they are made exclusively with nutrient-rich, human-grade ingredients, and your dog will love the taste of fresh, farm-raised meats.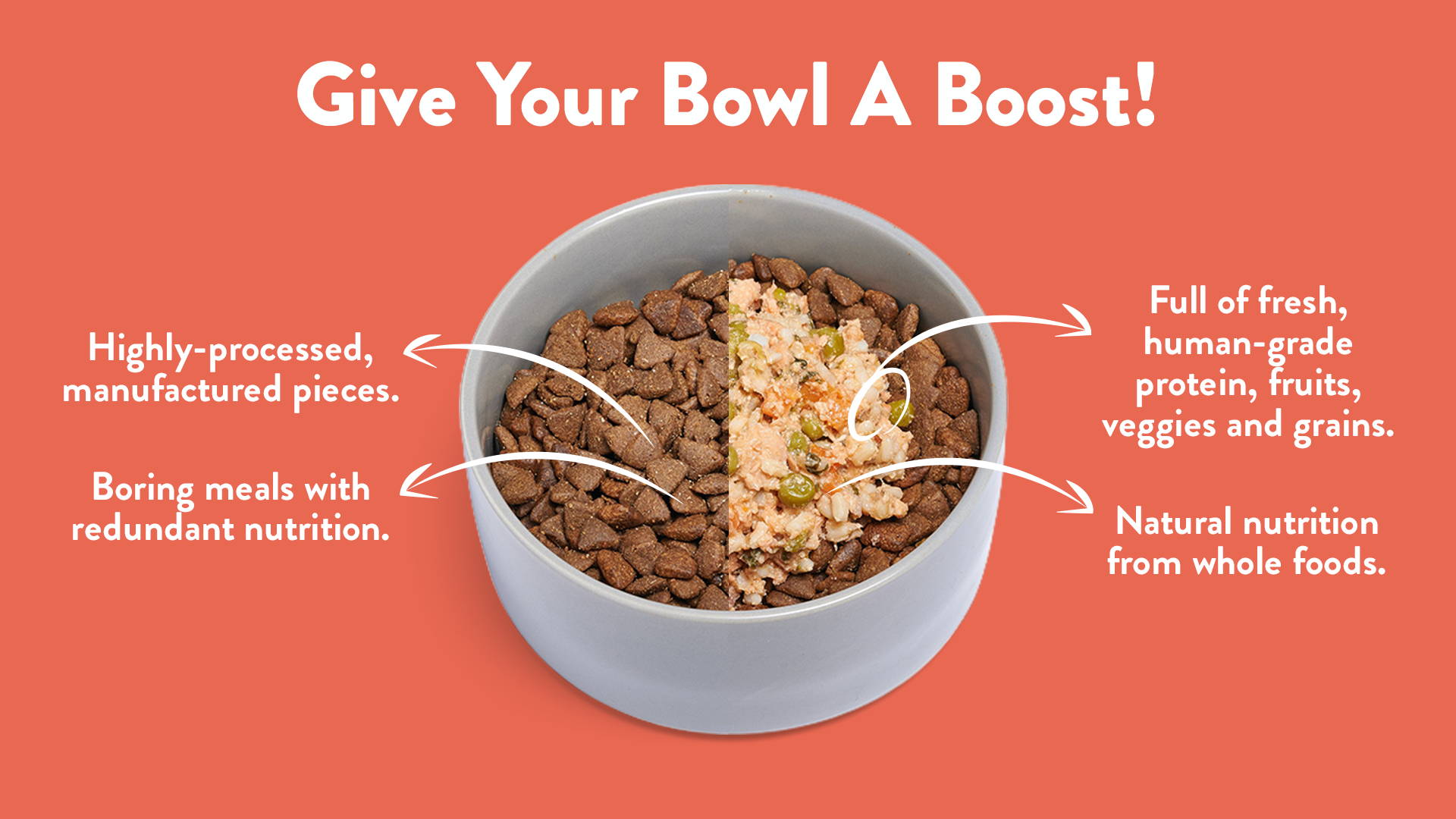 Shop Our Best Selling Toppers
Don't Just Take Our Word For It...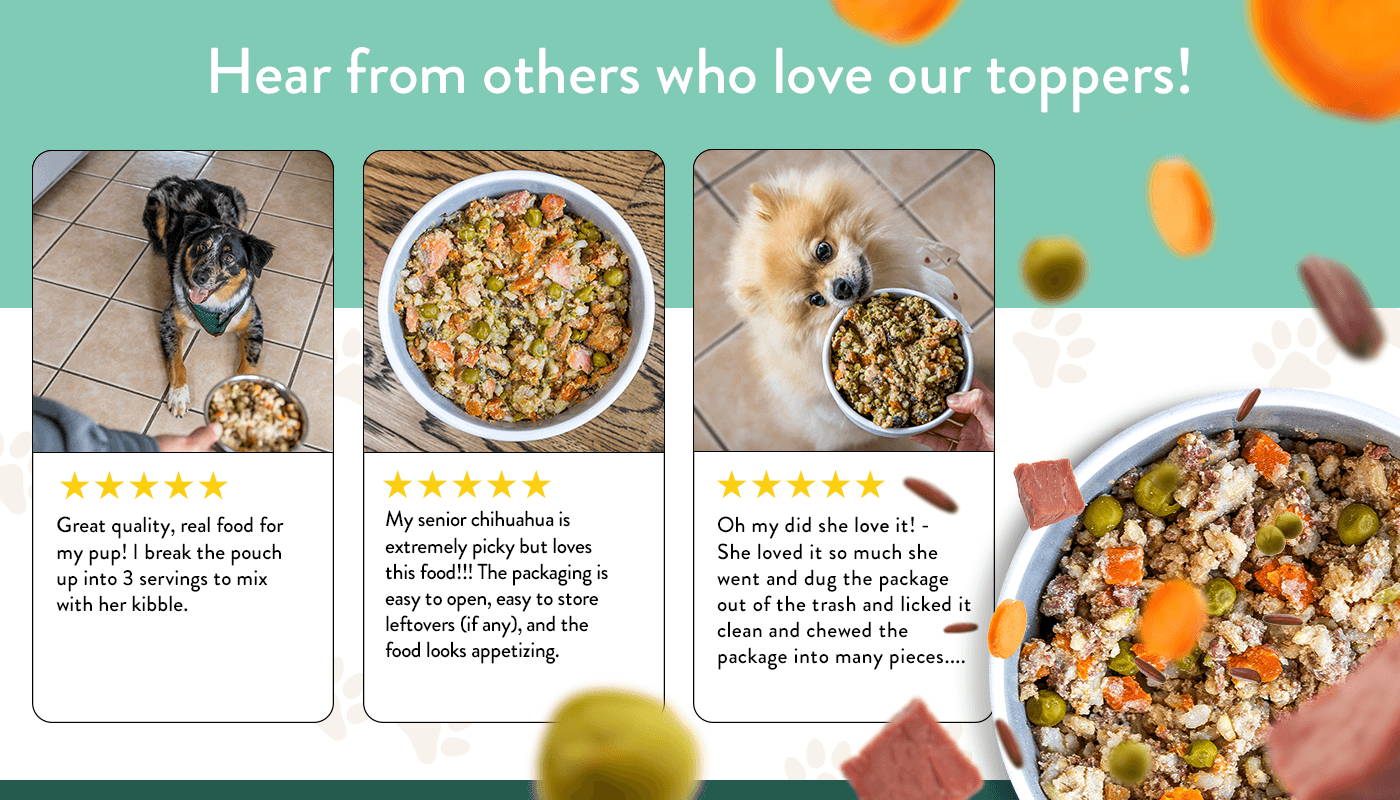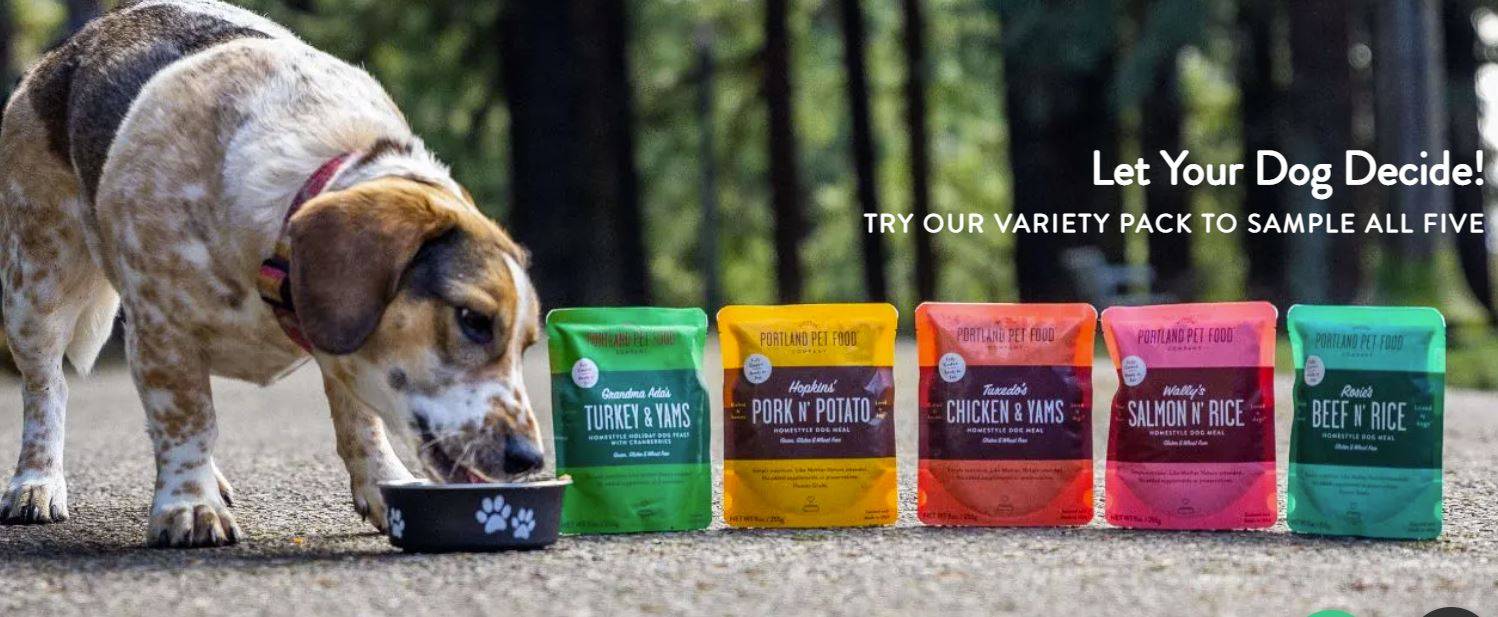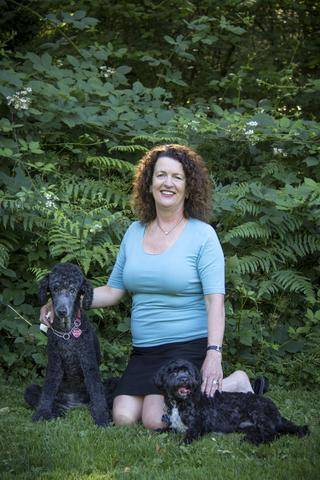 Our founder, Katie McCarron, first created our dog meals as a healthy, delicious way to entice her picky, older dog, Rosie to eat. Rosie had fallen ill; she was 14 and was no longer eating her food. Katie set out to create better dog food in her own kitchen. Katie focused on using local, all-natural ingredients that were made in the USA. Once Katie started serving Rosie her homemade meals, Rosie regained her appetite and lived for another 2.5 years. With that, Portland Pet Food was started.
We donate 5% of net profits to non-profits that support animals
When you shop or subscribe, you are donating with every order.