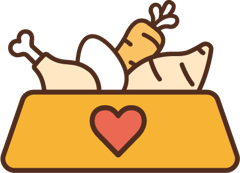 Fresh toppers made with delicious, human-grade ingredients makes mealtime a breeze!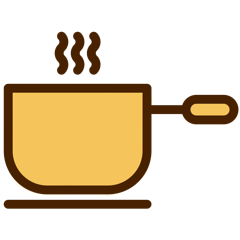 Our fresh products are gently-cooked, not processed, to maximize taste and nutrition.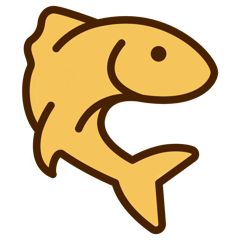 A whiff of real ingredients like Northwest, Wild-Caught Salmon will have your picky dog begging for mealtime.
We source our ingredients from local farms we have vetted and trust.
Save On Your Dog's New Year Diet!
Buy 5 Meals - Get 1 Free!
Buy 10 Meals - Get 2 Free!
Buy 15 Meals - Get 4 Free!
A Truly Fresh Approach To Dog Food
We believe fresh food should be simple and affordable so we designed our meal pouches so you can use them as a topper, mixer, or rotational meal. When used as a topper, each pouch contains up to 10 servings - five pouches nearly gives you a month's worth of products!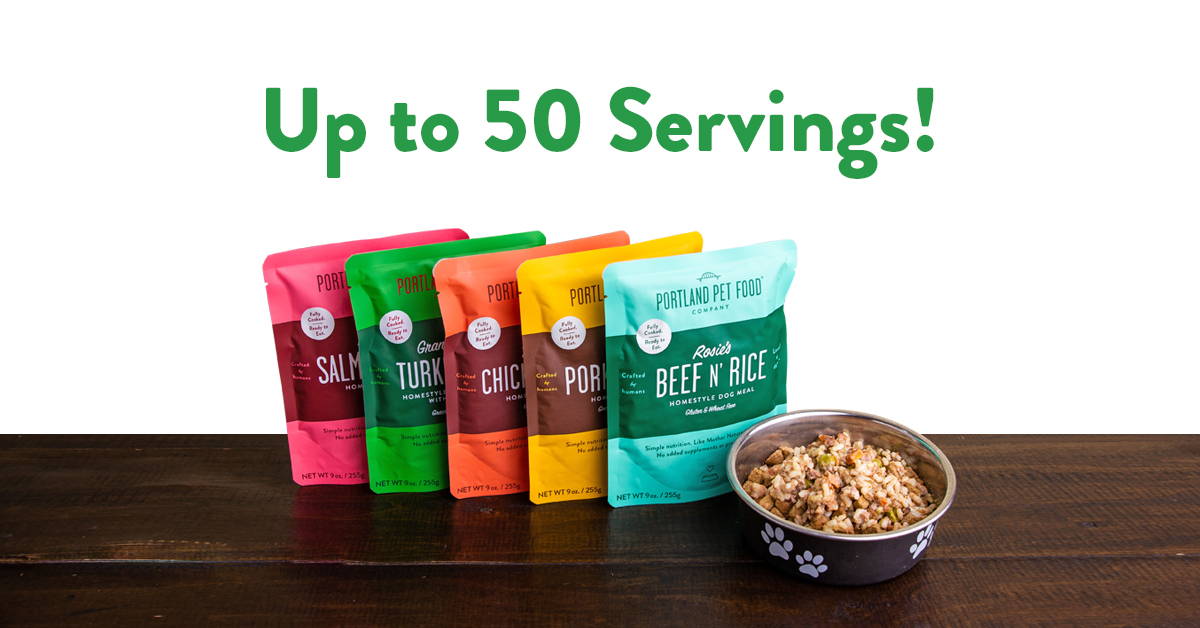 Heavily Vetted, Local Partners: we took the time to find the best possible farms to source our ingredients so your dog can have the healthiest, tastiest food possible.
Truly Fresh, Human-Grade: we proudly list all our ingredients. You'll never find a hidden dropdown bar to expand our full label - just ingredients you'd find in your own kitchen.
Ultra Convenient + Free Shipping: store these slim pouches wherever you have space - no more dealing with crowded freezers - and just tear open when you're ready to serve. Plus, receive free shipping on every order.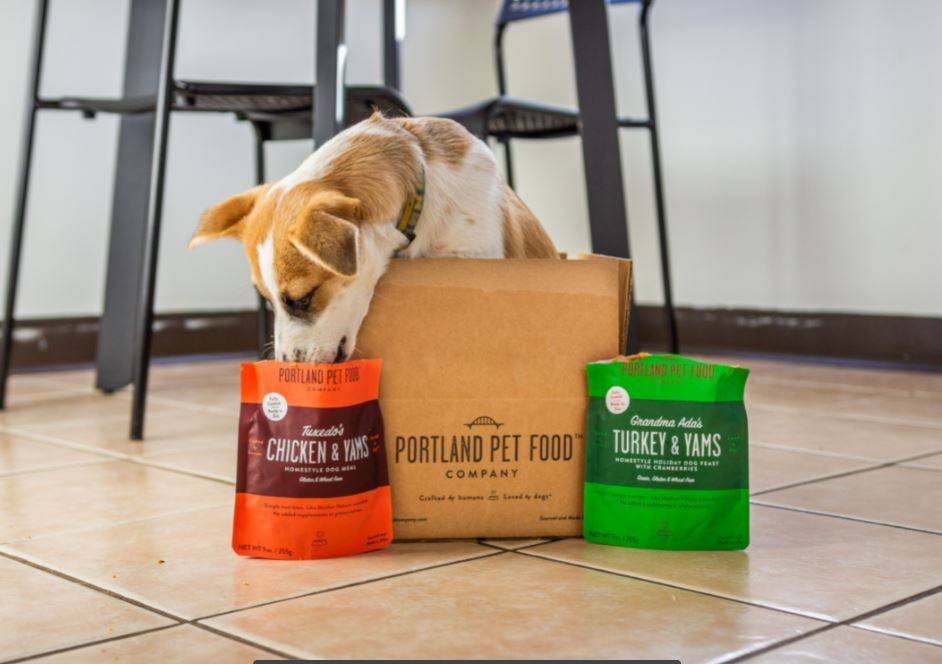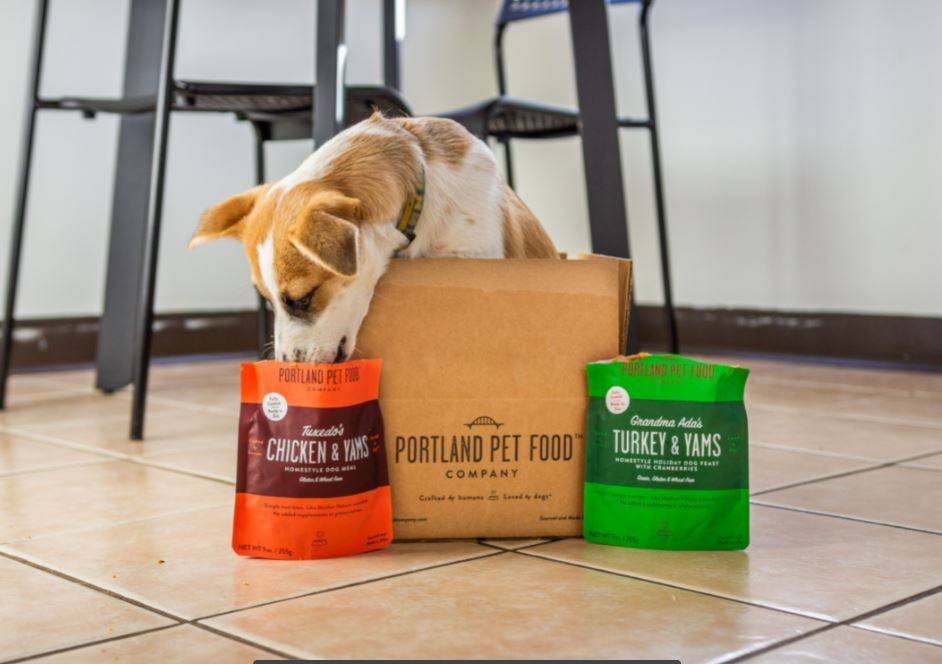 Shelf-Stable and Preservative Free: with our unique packaging process, we are able to provide a shelf-stable yet preservative free, fresh product. No more defrosting, rearranging the freezer, or worrying about delivery times!
Use a Little or a Lot: unlike other competitors, we don't lock you into a monthly subscription. Any amount of fresh can make mealtime easier, so start with a scoop or upgrade to a subscription. The choice is yours.
Created for a Picky Dog: we know what it is like to have a picky dog, and we sought out to create a solution that tasted great but was also good for her!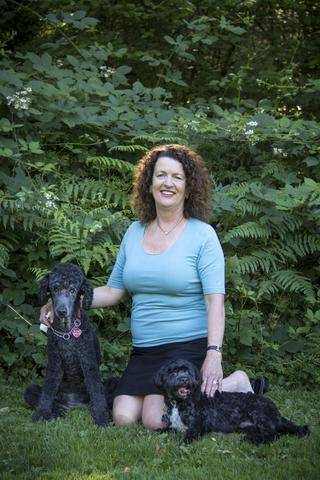 Katie's 14-year old standard poodle, Rosie, became sick and lost her appetite. Her health declined rapidly, and Katie tried different feeding options, but Rosie just refused to eat and vets believed it was her time. Katie persevered and set out to create a better alternative to the processed dog food Rosie was eating. She went to work in her own kitchen cooking all-natural, wet dog food, and Rosie's appetite was reinvigorated! Rosie lived to nearly 17, and just like that, Portland Pet Food Company was started.
Buy 5 Meals - Get 1 Free!
Buy 10 Meals - Get 2 Free!
Buy 15 Meals - Get 4 Free!
We donate 5% of net profits to non-profits that support animals
When you subscribe you are also donating with every order!