Dog Food Toppers
Designed For Picky Dogs
Human grade food & treats made with 100% USA sourced ingredients.

Loved & Trusted by
Dog Owners
100% USA
Sourced Ingredients

Earth-friendly
& BPA Free


Portion of Profits
Donated to Animals
A truly fresh approach to dog food.

Human-Grade Ingredients Entice Dogs That Won't Eat
Human Grade. No preservatives. No added hormones. No meat by-products.

Gently-Cooked to Maximize Taste and Natural Nutrition
100% USA Sourced. We use all natural and local meats, vegetables, and grains. No rendered meats. Ever.

Earth-friendly & BPA Free Packaging
We also have a recycling program for our packaging through TerraCycle.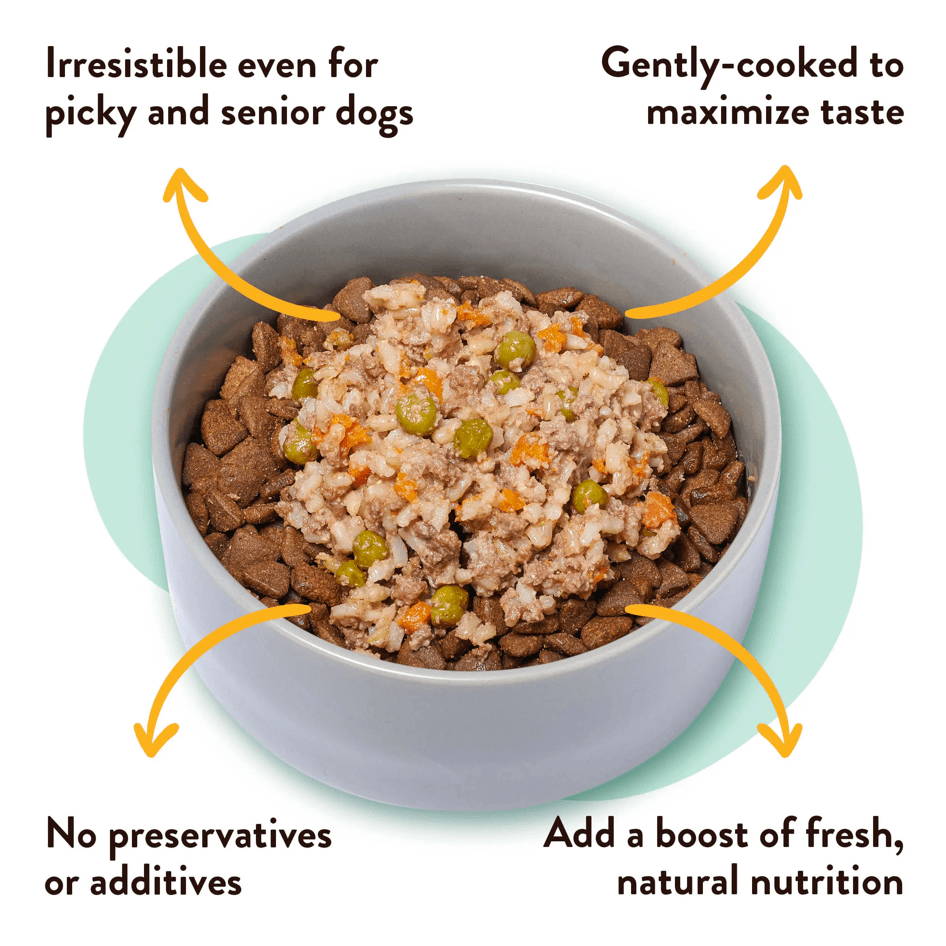 This food has been A BLESSING. My 13 yr old chihuahua Gabby didn't want to eat much any more. She was losing weight and had no energy. Now she eats three meals a day and has ENERGY AGAIN. Best thing ever. HIGHLY RECOMMEND. I plan on never running out.

Spoil your dog with our picky dog sample pack.
Our meals give your dog the flavors they crave while putting their nutrition first. Enter MVP20 at checkout for 20% off your purchase of one (1) trial pack to test out all 5 of our ready to eat 100% Natural Human-Grade meals. Your picky pup will love getting to choose!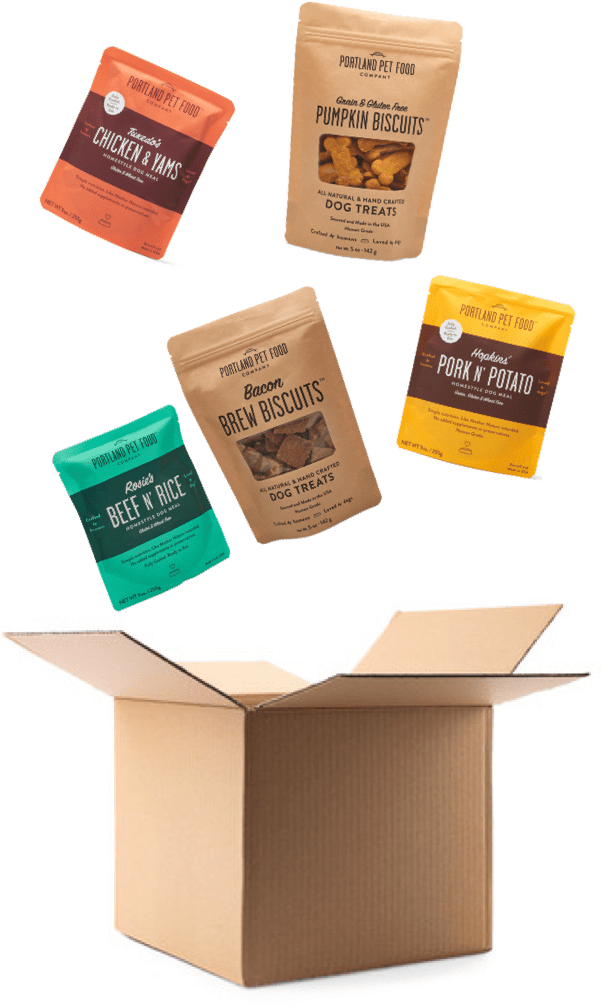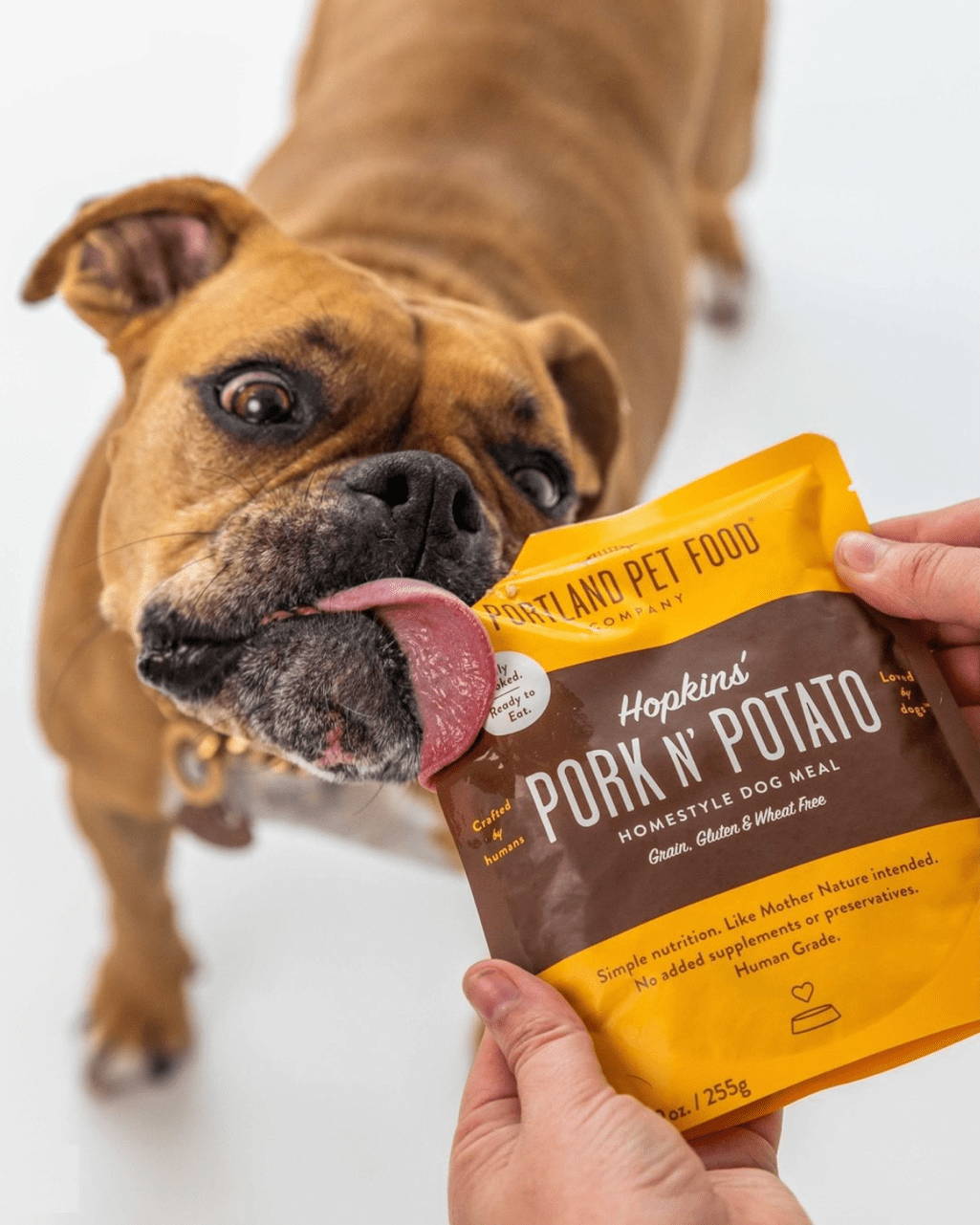 You and your dog will love it!
Here's a few reasons why...
All it takes is a spoonful!
Our toppers are so tasty, most customers feed their regular dog food and just mix in PPFC to convert even the pickiest fo eaters!

Truly fresh, human-grade food.
You'll never find a hidden dropdown bar to expand our full label - just natural ingredients you'd find in your own kitchen.

Ultra convenient + Fast Shipping
Store these slim pouches wherever you have space - no more dealing with crowded freezers. Plus, receive free shipping on every one-time order over $40, Subscription orders get free shipping on orders over $25.
Over 10,000 dogs and their
owners can't be wrong!
Good pets get special treats.
Great For Picky Dogs
Because It Was Created For One
Katie's 14-year old standard poodle, Rosie, became sick and lost her appetite. Her health declined rapidly, and Katie tried different feeding options, but Rosie just refused to eat and vets believed it was her time. Katie persevered and set out to create a better alternative to the processed dog food Rosie was eating. She went to work in her own kitchen cooking all-natural, wet dog food, and Rosie's appetite was reinvigorated! Rosie lived to nearly 17, and just like that, Portland Pet Food Company was started.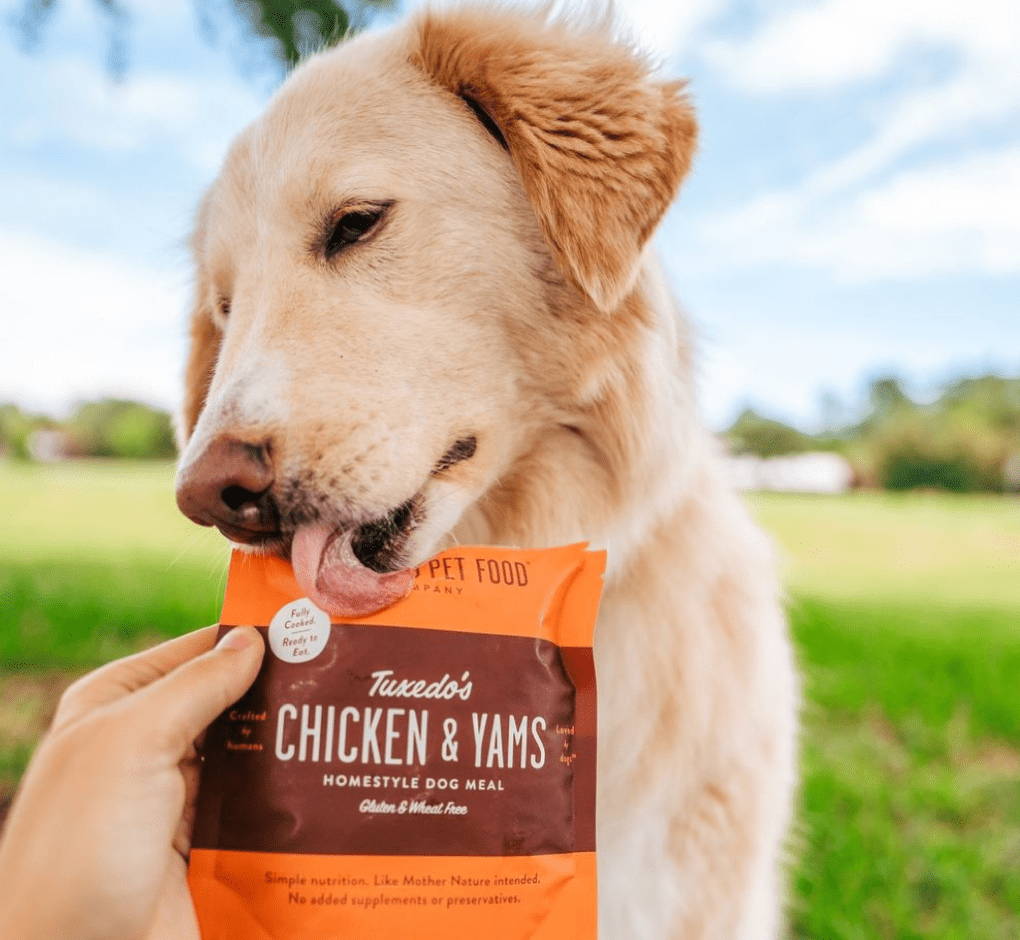 Trusted by top pet brands