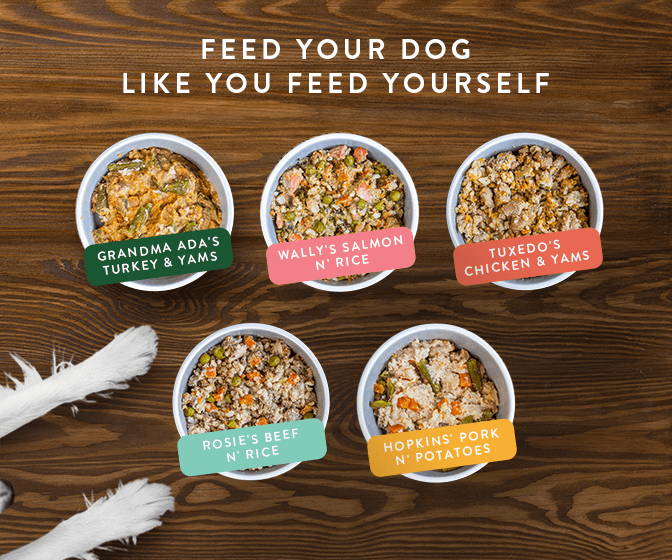 Meals Designed For Senior Dogs
HELPING SENIOR DOGS LIVE THEIR FULLEST LIVES.
We gently-cook our meals to maintain ingredient integrity, nutrition and taste so your older dog can live its best life!
HUMAN-GRADE INGREDIENTS. NOTHING ELSE.
ALWAYS HUMAN-GRADE. WITH NO SURPRISES.
We use uncompromisingly great ingredients. This means your senior dog will get its nutrition naturally. We never use additives or synthetics.
FLEXIBLE TO YOUR NEEDS:
TOP IT, MIX IT, MEAL IT.
Want a nutrient boost? Add a scoop on top of its food. Picky dog? Mix with its food. Smaller dog? Serve as a rotational meal.
We made our meals to be the perfect food for a senior dog. We exclusively use human-grade ingredients sourced and made in the USA so your dog will love the taste, and you will love the natural nutrition. We know what it's like to care for a senior dog, and that's why we wanted to create the best meals for them.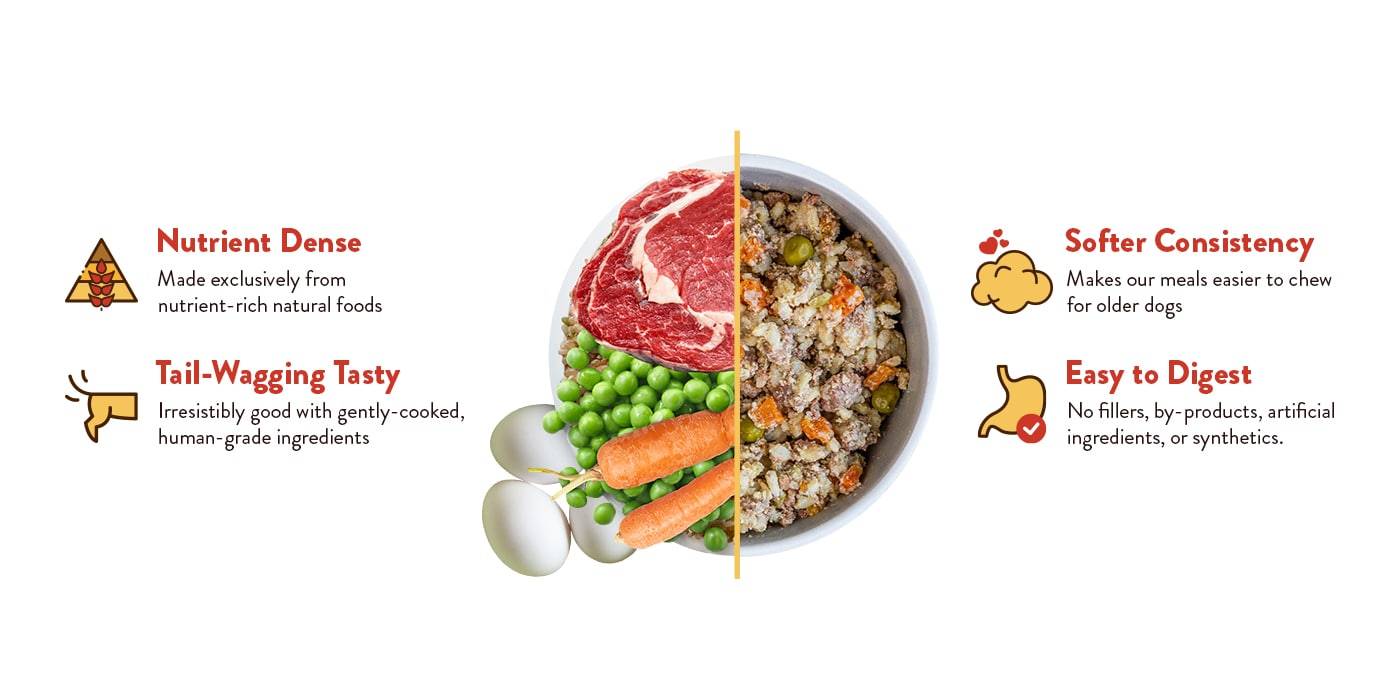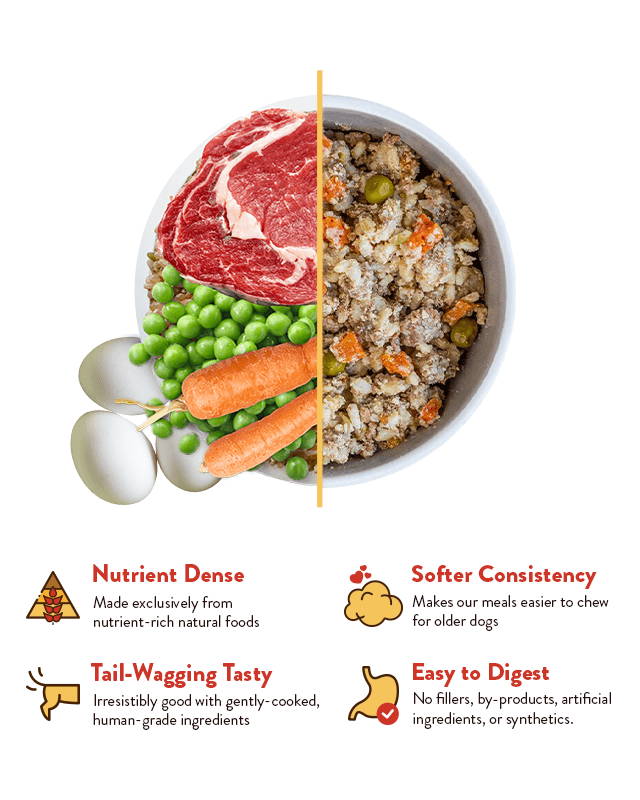 Shop Senior Dog Favorites
Don't Just Take Our Word For It...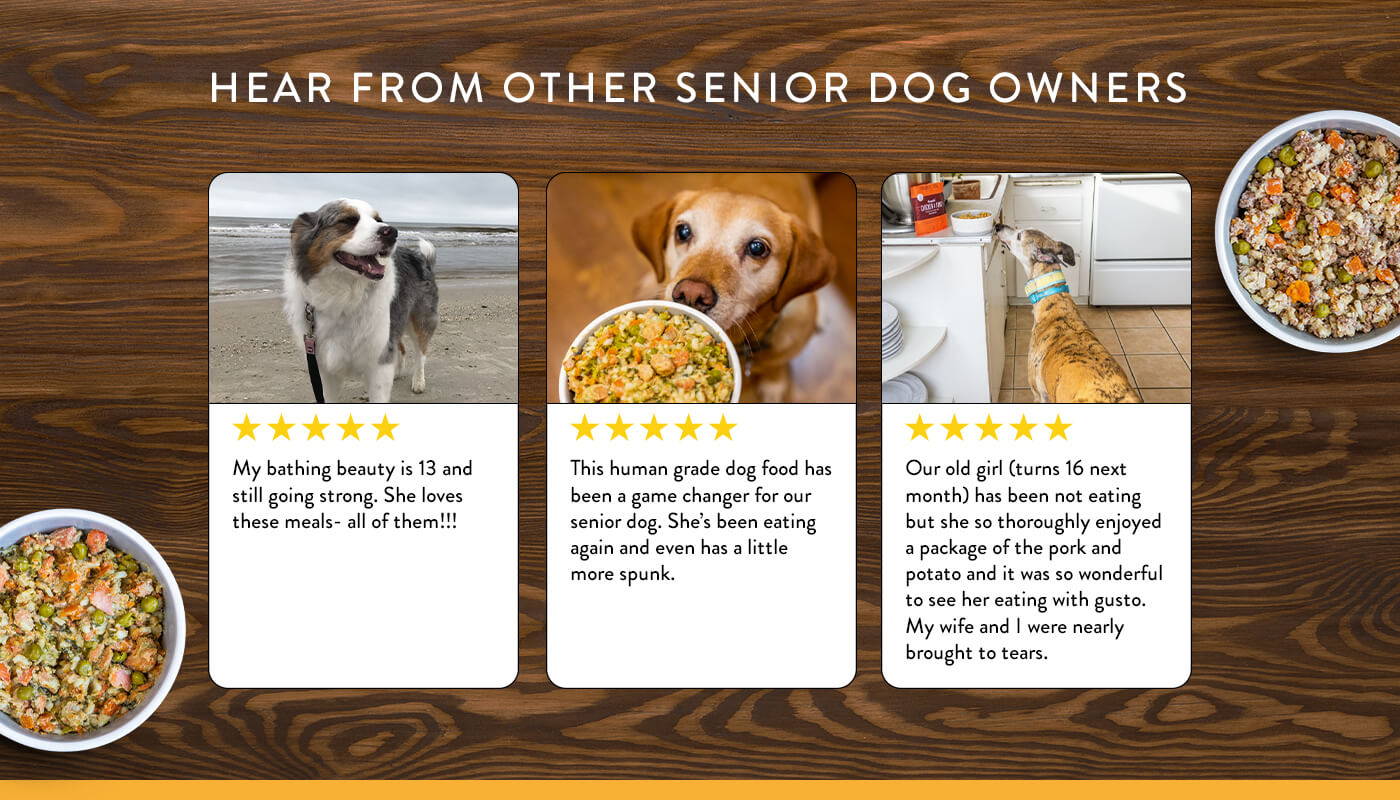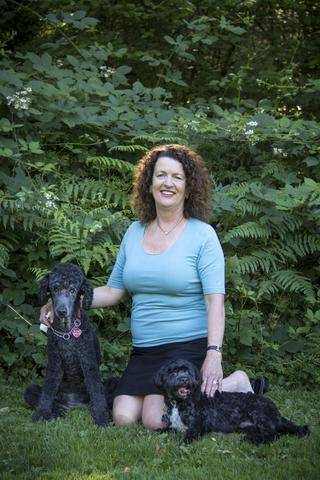 In 2014, Katie McCarron's 14 year old poodle, Rosie, became sick and lost her appetite. As an older dog, vets believed Rosie was sending signs that she was ready to go, but Katie believed she had more life in her. She set out to create a better alternative to the processed dog food Rosie was eating by cooking all-natural, wet dog food in her own kitchen. Rosie's appetite was reinvigorated, and she lived for another 2.5 years! And with that, Portland Pet Food Company was started.
We donate 5% of net profits to non-profits that support animals
When you shop or subscribe, you are also donating with every order