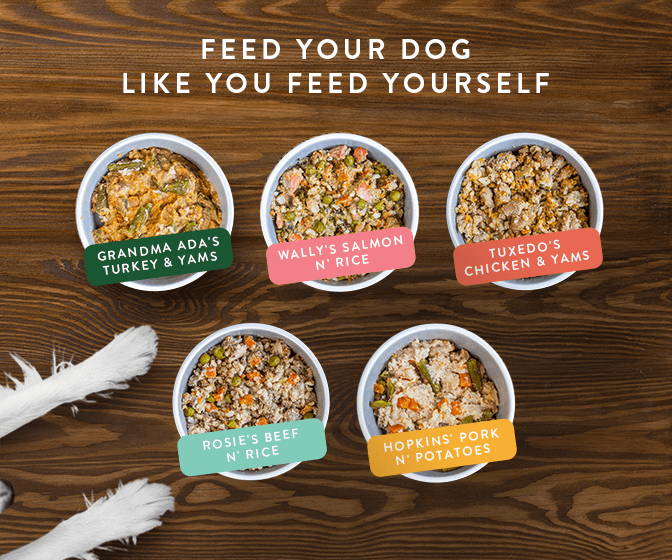 Meals Designed For Senior Dogs
We know what it's like to have a senior dog. In fact, Portland Pet Food meals were created for a senior dog, Rosie, who had fallen ill and lost her appetite at the age of 14. PPFC helped reinvigorate her, and she thrived for another 2.5 years! We have countless testimonials like our own experience, which we believe makes us the best dog food topper, meal mixer, and rotational meals for senior dogs.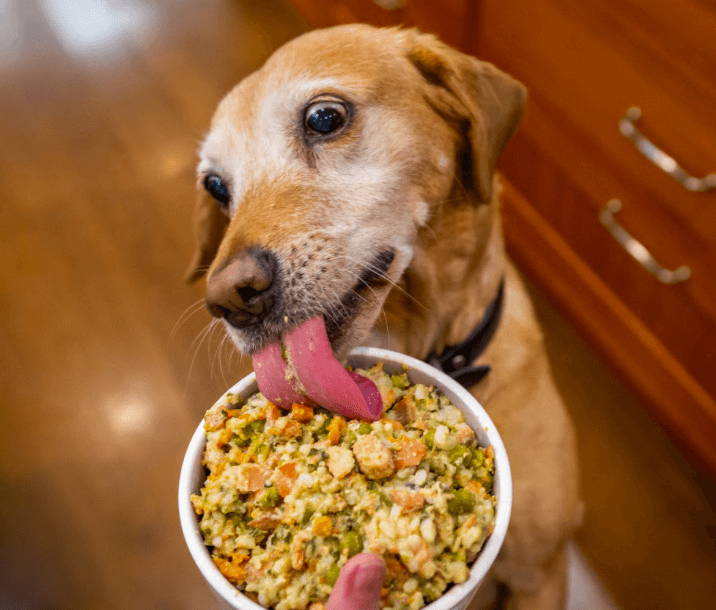 Human-grade ingredients make our meals tail-waggingly tasty. Even picky dogs love the taste!

Soft,

wet products

makes it easy to chew and digest

Flexible serving

allows you to use our meals as a topper, meal mixer, or rotational meal
We gently-cook our meals making them easy to digest and better for senior dogs with sensitive stomachs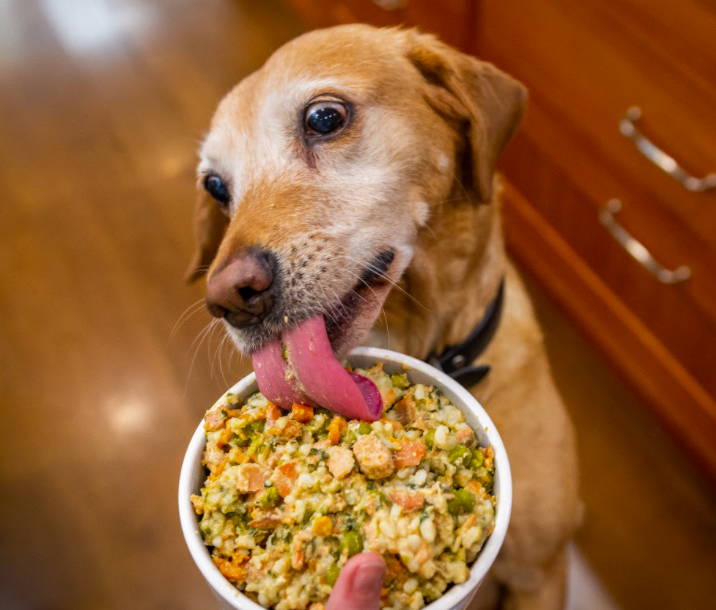 Made exclusively with high-quality, human-grade ingredients that even picky dogs love!
Soft, wet products makes this great for older dogs with sensitive teeth
Flexible serving allows you to use our meals as a wet dog food topper, mixer, or rotational meal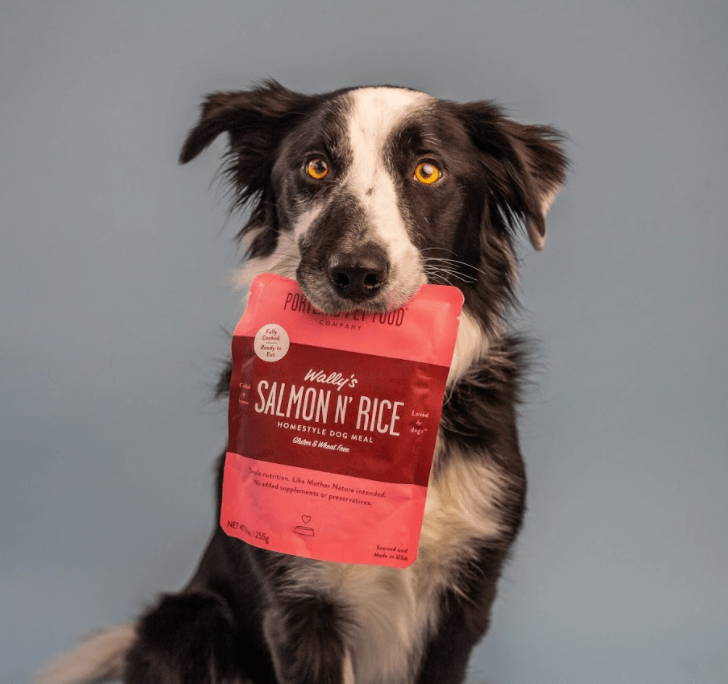 Ingredients are sourced from local farms we have vetted and trust
Meals are gently-cooked to preserve the nutritional value unlike traditional high-pressure processing

Your dog will love the taste of real, whole foods in its diet, and

you will love the simplicity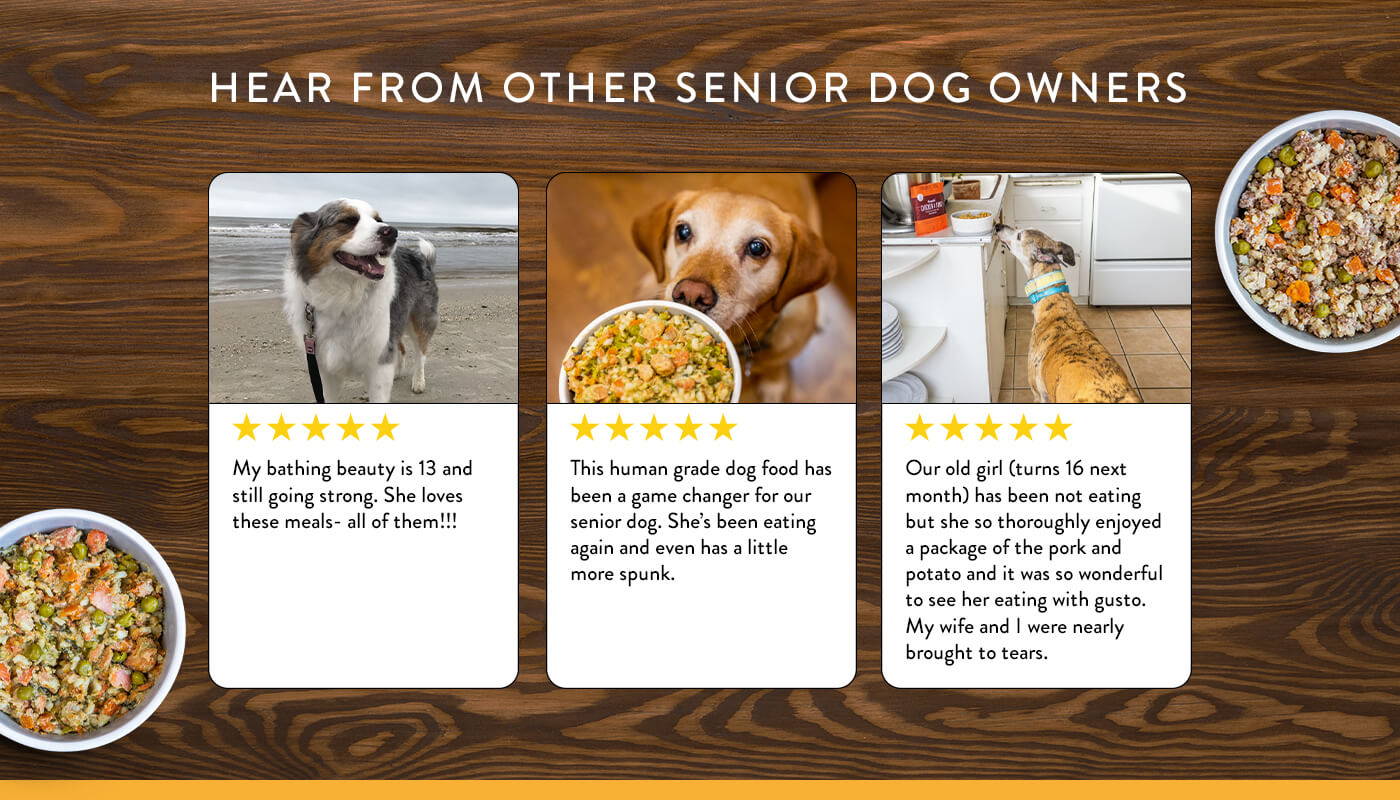 Try a selection of our best products for seniors - with free shipping on every order
Try a spoonful, or go for the whole pouch!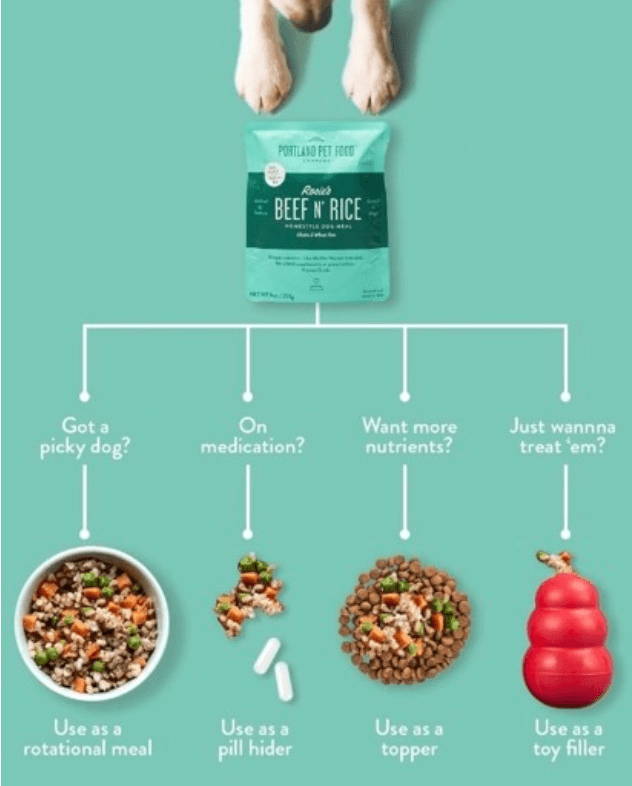 We donate 5% of net profits to non-profits that support animals
When you shop or subscribe, you are also donating with every order