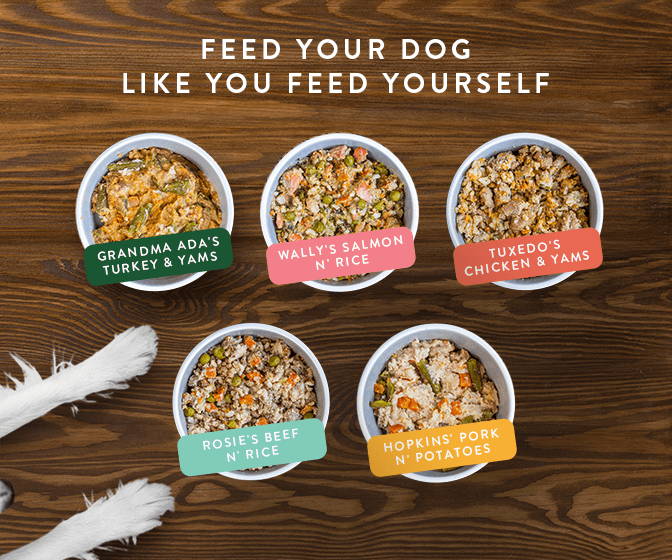 Meals Designed For Picky Dogs
We know what it's like to have a picky dog and how much of a struggle mealtime can be. We designed our meals to be perfect for picky dogs; the mouth-watering aroma and tail-waggingly tasty ingredients come together to make the best dog food topper or mixer to entice your picky pup!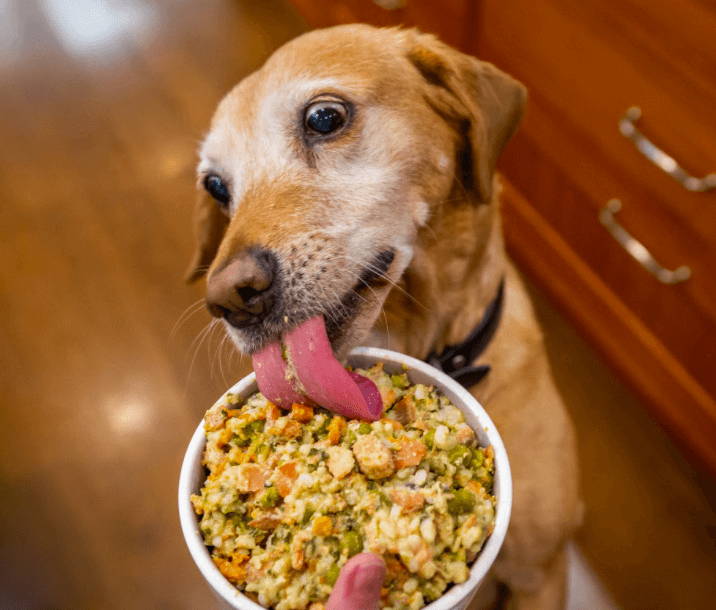 Ingredients You Could Eat!
We exclusively use the highest quality, human-grade ingredients in our meals and dogs love it!
Even the most discerning dogs get excited for our meals because they can smell and taste the difference. It's like feeding them from your table - just without any of the bad habits!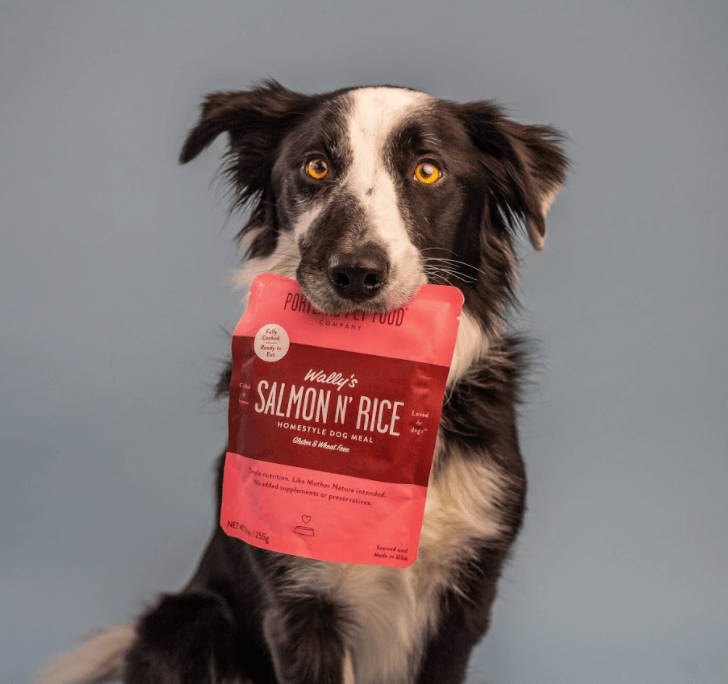 Simple, Natural Nutrition

Our meals are gently-cooked to lock in the great taste and maximize the nutritional value from all of our ingredients - unlike traditional high-pressure processing that eliminates the majority of the nutrients. The result is the best meal for your dog; your pooch will love the taste, and you will love the natural, whole-food nutrition your pooch is getting!
We keep our ingredients simple. We never have any additives, synthetics, or ingredients other than simple products you'd find in your own pantry.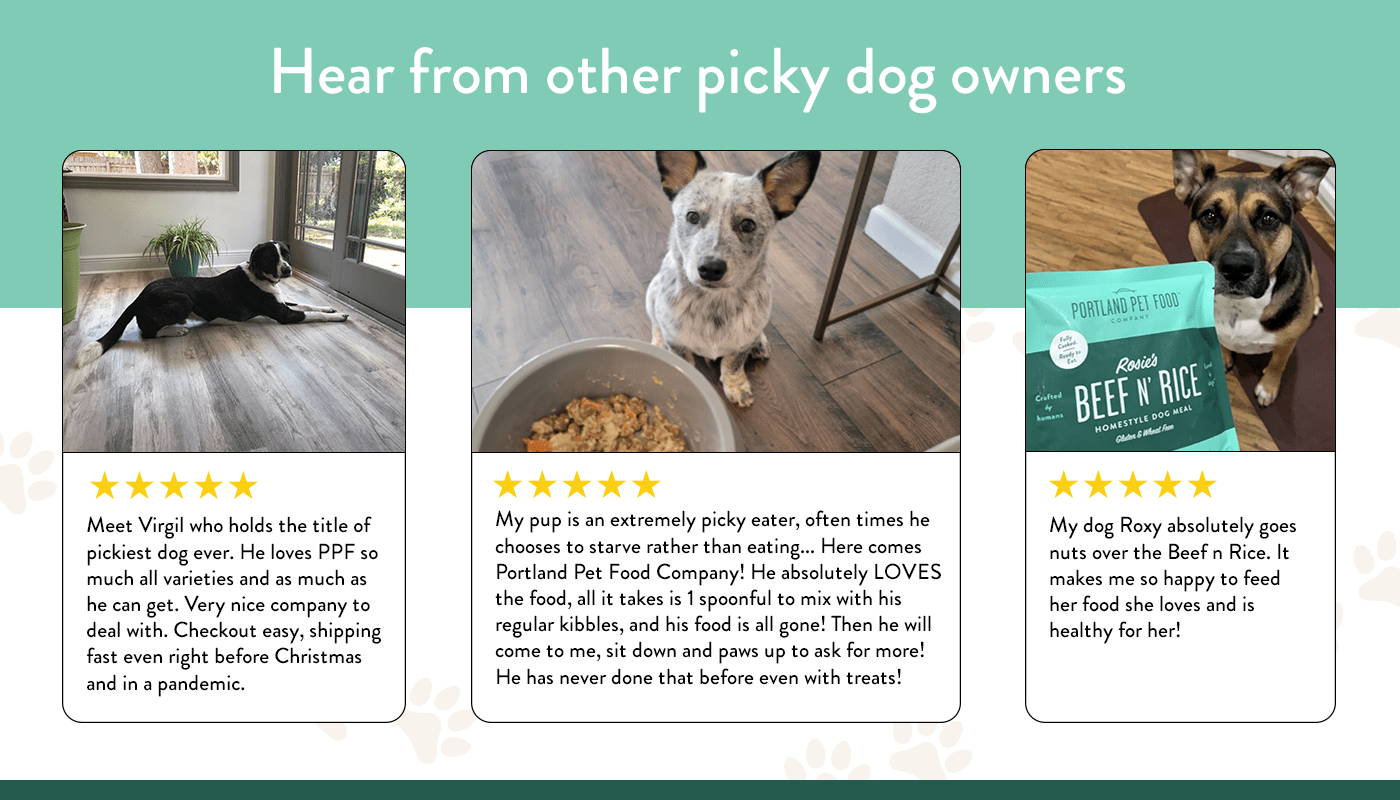 Try a spoonful, or go for the whole pouch!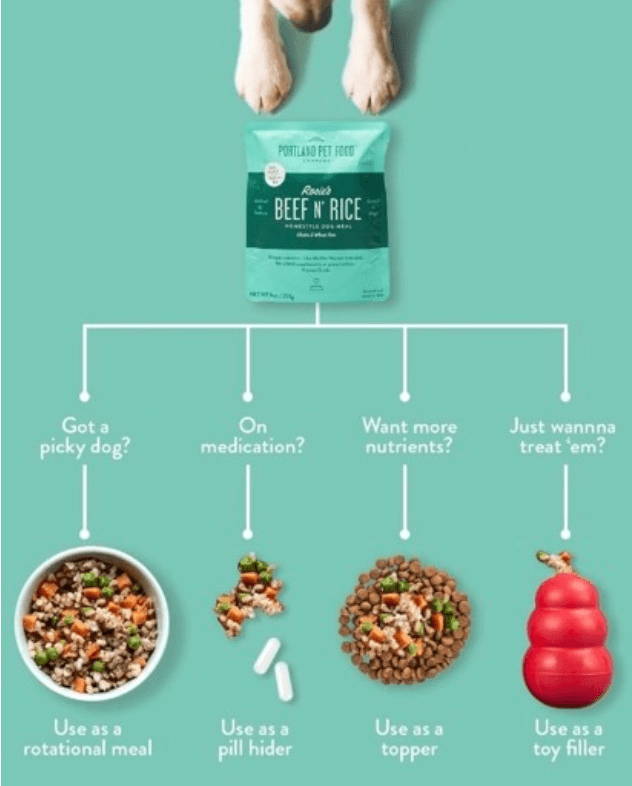 Shop our whole lineup - with free shipping on every order
Our meals were first created for a picky senior dog, but are now loved by dogs all over!
Interested in saving on every order? Subscribers save 25% on the first order and 10% on every order after that. Check out our full list of products available for subscriptions on our subscription page.