Cat Food Toppers Subscription Service
At Portland Pet Food Company, we make cat food toppers that cats love, and we offer a flexible, time-saving subscription service that you'll love, too. No more trips to the store or repeated online orders. Sign up for our cat food toppers subscription service, and you can get exactly what you need, when you need it, delivered to your door. 
Check out our tasty fresh, natural, and healthy cat food toppers.
Save 25% Off Your First Order
When you sign up for our cat food toppers subscription delivery service, you'll save 25% off your first order. You can order our chicken and pumpkin cat food toppers, our salmon and pumpkin cat food toppers, or both.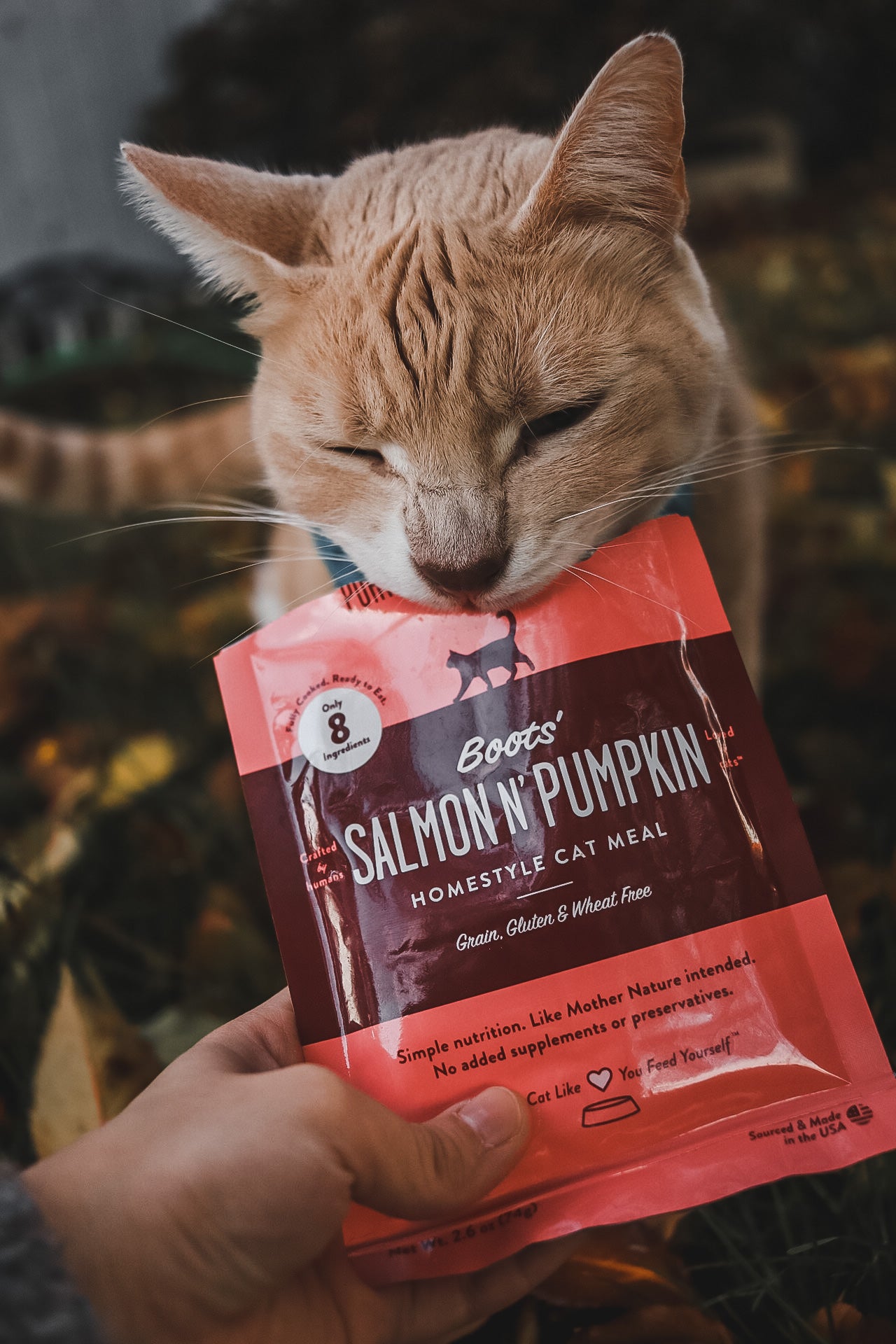 Change Your Cat Food Toppers Subscription At Any Time
We offer one of the most flexible subscription services in the industry. You can change your order at any time – bump up or down the quantity, modify the delivery date, choose a different flavor, or skip an order. We make it quick and easy for you adjust your subscription to fit your exact needs. You can also cancel your subscription at any point, no hassle, no questions asked.
Save 10% Off Every Order
After your first order, you'll save 10% off each subsequent order.
Feed Your Cat The Best Cat Food Toppers
Your cat will thank you for subscribing! Our cat food toppers are slow-cooked, in small batches, to help preserve the naturally occurring nutrients in the whole foods we use. The cat food toppers are healthy, natural, fresh, and limited ingredients (no more than 9 ingredients). You can use them as a topper, a rotational meal, a soft treat, or as a mixer with dry cat food.
Use left/right arrows to navigate the slideshow or swipe left/right if using a mobile device