Reasons To Consider Doggy Daycare
With businesses starting to open up doors once again, there is bound to be an adjustment period — for those returning to work, kids with working parents, and for dogs who have gotten used to having family at home 24/7. While some dogs will immediately fall back into their old routine of napping while the humans are away, other dogs will have a harder time with this new change of pace — particularly quarantine puppies.
For pet owners with younger dogs or dogs with separation anxiety, one option that might ease their pooch's stress is doggy daycare. Here are a few reasons why doggy daycare might be a good option for you and your dog.
Doggy Daycare Keeps Dogs Safe
Similar to childcare, doggy daycare is a safe place to bring your dog while you work all day. No need to wonder if your dog is chewing on cables, getting into the trash, or figuring out how to escape!


Doggy Daycare Gets The Energy Out
Doggy daycare gives your dog space, toys, and lots of friends to play with all day. They'll come home happy, tired, and ready to snuggle, not itching at the door for exercise the second you come home. Secondly, dogs need socialization! The more dogs your pooch gets exposed to, the better. While it's best to start socializing dogs from a young age, it's never too late, and doggy daycare will give your dog more new friends than they could ever ask for!


Have a dog that doesn't behave well around other dogs? No worries, many doggy daycares offer special activities for dogs like yours -- just call ahead to talk through your dog's unique behaviors to make sure it's a fit.


Doggy Daycare Helps Ease Separation Anxiety
Some dogs really hate being away from their owners -- and who can blame them? Well, doggy daycare's employees spend their days snuggling, tending to, and playing with dogs, so your pooch will never be lonely!


It Brings You Peace Of Mind
Peace of mind is one of the biggest benefits of doggy daycare because there are so many different ways it can bring you a breath of fresh air! Firstly, for dogs with destructive tendencies, doggy daycare ensures that your favorite pair of shoes won't get destroyed. Instead, your precious shoes will be safe at home while your dog gets all of their energy out at doggy daycare! Secondly, there's no longer a need for strangers to go in your home for a dog walk. Your dog will get plenty of exercise and bathroom breaks at doggy daycare.


Lastly, on days that you're running late, you'll know that your dog is okay. If you're anything like us while stuck in traffic, you're counting up the seconds that your dog has been home and stressing about whether they have to use the bathroom. Thankfully, doggy daycare gives your pooch plenty of opportunities to go outside, so you can relax after work, not stress out about getting home ASAP.


At Portland Pet Food Company, our meal toppers are filled with the vitamins and minerals needed to keep your dog happy and healthy. Whether you have a young dog who needs lots of protein to keep up with the exercise or a senior dog who needs quality foods to keep them strong, our meal toppers are perfect for every pooch. Sign up for our

dog food toppers s

ubscription, which makes ordering easy and more affordable.


A Truly Fresh Approach To Dog Food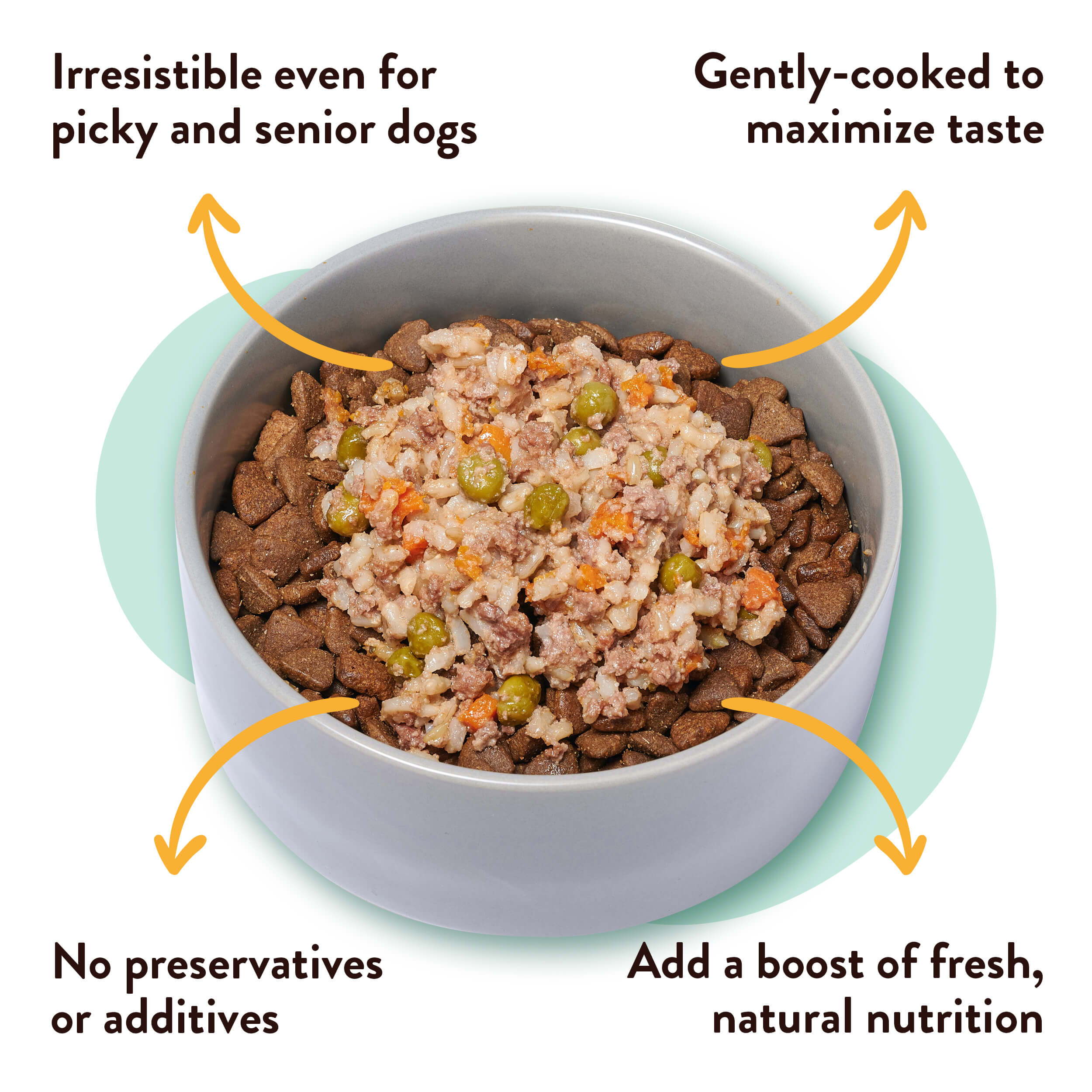 We donate 5% of net profits to non-profits that support animals
When you subscribe you are also donating with every order!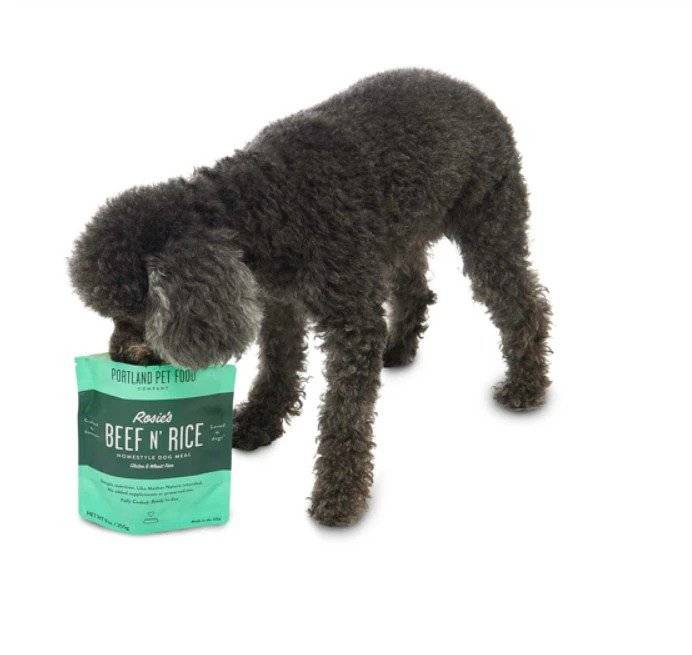 Use left/right arrows to navigate the slideshow or swipe left/right if using a mobile device